New Hallmark Valentine's Day Movies 2022: 'The Wedding Veil' Sequels & More
With love usually in the air during the month of February thanks to a certain holiday, things are about to get even more romantic on Hallmark Channel, with a slate of three new films and a special encore presentation for the "Loveuary" programming event.
The event, which will feature the films, will be there for fans who either want to cuddle up with their significant other for a marathon, or those who are spending this one single and just simply love a good romance. However you plan to spend the month of love, there's a Hallmark movie you're sure to like. Check out the full schedule of new premieres below.
"The Wedding Veil" (Encore Presentation, Saturday, Feb. 5 at 8 p.m. EST)
In this first installment of a new trilogy, which initially aired in January, Avery (Lacey Chabert), Emma (Autumn Reeser) and Tracy (Alison Sweeney) are three close friends who discover an extraordinary, antique lace wedding veil said to help the one who possesses it find true love. Avery is the first to take it and meets Peter (Kevin McGarry), who winds up unexpectedly being a new colleague. As they grow closer, Avery begins to wonder if the veil is workings its magic and brought her the love of her life.
"The Wedding Veil: Unveiled" (Premieres Saturday, Feb. 12 at 8 p.m. EST)
Emma (Autumn Reeser) travels to Italy to teach and research a wedding veil said to bring its owner love. While there, she meets Paolo (Paolo Bernardini), the son of a local lace-making family.
"The Wedding Veil: Legacy" (Premieres Saturday, Feb. 19 at 8 p.m. EST)
Tracy (Alison Sweeney) is the last of three friends to take possession of an antique wedding veil they purchased together. Will it prove to be magical for her despite her cynicism about its legend or will she marry the wrong guy?
"Welcome to Mama's" (Premieres Saturday, Feb, 26 at 8 p.m. EST)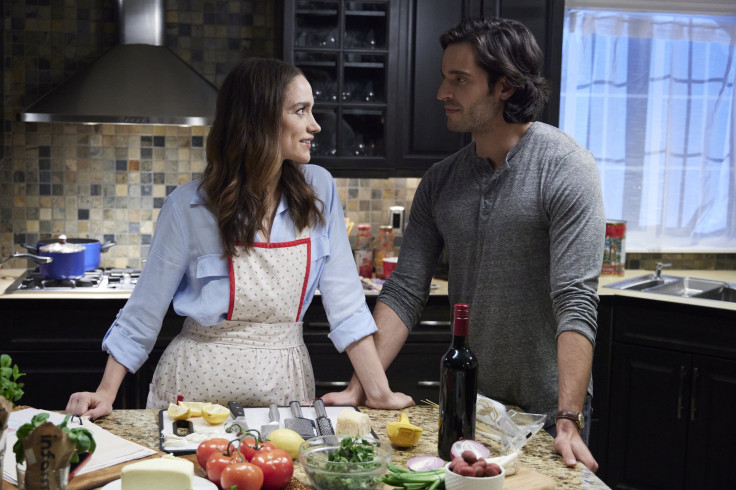 After she inherits an Italian restaurant in Brooklyn, Amy (Melanie Scrofano) teams up with a blacklisted master chef (Daniel Di Tomasso) looking for a second chance. They discover that the most important ingredient for any recipe is always love.
© Copyright IBTimes 2022. All rights reserved.
FOLLOW MORE IBT NEWS ON THE BELOW CHANNELS