New Jesuit Pope Francis I Doesn't Beat Obama's Twitter Record; New Pontiff Election Is Second Biggest Twitter Event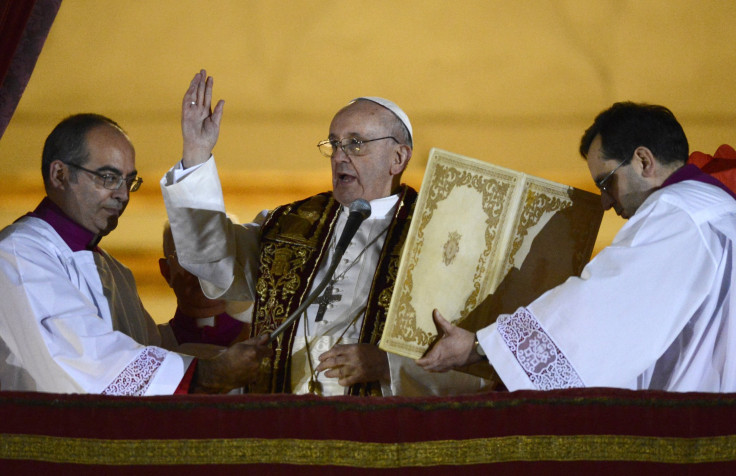 If it felt like every single post on your Twitter feed was about the new pope being elected, chances are that's because it was all that people were talking about Wednesday -- when the Vatican released its white smoke to let Catholics know a new pope had made his home in Rome.
According to Mashable, nearly 7 million tweets were posted in relation to the Jesuit Holy man by Wednesday evening, and at its peak, people were tweeting about the new pontiff 132,000 times per minute.
Even though it might seem like impressive numbers, 7 million "Twitterverse" comments pales in comparison to the 20 million tweets that were sent out during November when President Obama was being re-elected. According to the news site, the 2012 election set a record with 232,000 posts per minute.
Just because Pope Francis didn't set a Twitter record doesn't mean he didn't make an impact. The pontiff comes in second as the biggest Twitter event ever, followed by the Spice Girls reunion concert and Usain Bolt winning the gold medal at the 2012 London Summer Olympics.
The commander-in-chief, who isn't Catholic, sent out a special message to the new pope after he was elected, the president said:
"I look forward to working with His Holiness to advance peace, security and dignity for our fellow human beings."
While the cardinals were still deciding on who would become the new pope, Obama appeared on ABC's "Good Morning America," where he said he was hoping an American Cardinal would be made pope.
"It seems to me that an American pope would preside just as effectively as a Polish pope or an Italian pope or a Guatemalan pope."
But above all, the president expressed he wanted a pope who would uphold the fundamental message of the Gospel:
"My hope is based on what I know about the Catholic Church -- and the terrific work that they've done around the world and certainly around this country helping those who are less fortunate -- is that you have a pope who sustains and maintains what I consider the central message of the Gospel," he said during the GMA interview. "We treat everybody as children of God. We love them the way Jesus Christ taught us to love them."
© Copyright IBTimes 2023. All rights reserved.