New Middle East War? Military Force Against ISIS Bills Introduced By Republicans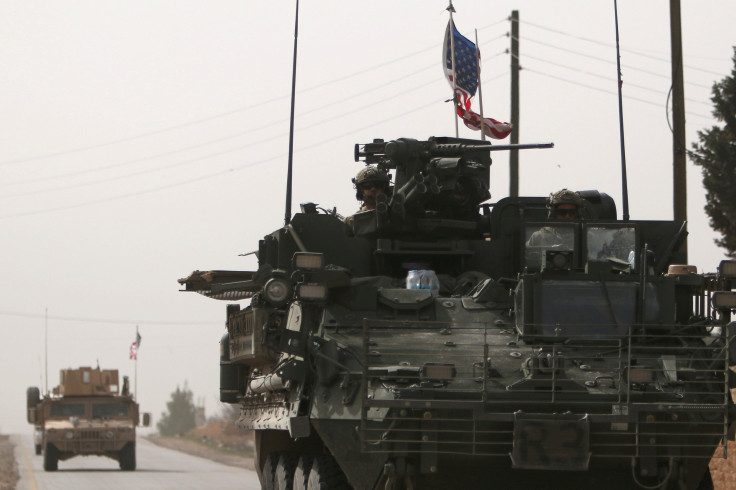 The U.S. military has been battling the Islamic State In Iraq and Syria since 2014, but it's been waging its war against the terror group on the basis of congressional authorization given in 2001 and 2002, before the ISIS even existed. Republican lawmakers were seeking to change that by introducing bills that would give President Donald Trump the authority to explicitly wage war on ISIS.
On Wednesday, Rep. Jim Banks (R-IN) introduced legislation that would create a new Authorization for Use of Military Force (AUMF) against ISIS and repeal current AUMFs passed after Sept. 11, 2001. The House bill uses the same language as a companion bill Sen. Todd Young (R-IN) introduced in the Senate last week.
Read: End Of ISIS: Islamic State Commander Killed In Iraq As US, Russia And Turkey Compete In Syria​
"The Constitution grants Congress the power of declaring war, and we need to take that obligation seriously," Rep. Banks said in a statement. "Rather than continuing to fight ISIS under an authorization passed by Congress in 2001 to fight al-Qaeda, it is time to pass a new authorization for the use of military force against ISIS. Congress should take a fresh look at the scourge of ISIS and evaluate the best strategy to defeat these radical extremists."
The legislation would also require the President submit to Congress a comprehensive plan to defeat ISIS within 30 days of signing the legislation into law. This requirement mirrors an order the President issued at the end of January requiring military and security leaders to submit a preliminary plan to defeat ISIS within 30 days. That plan has not been disclosed publicly.
Even without a new AUMF, the U.S. military has been expanding its fight against ISIS. The Pentagon is planning on deploying 1,000 more troops to Syria to help in the offensive against the ISIS stronghold of Raqqa, the Washington Post reported Wednesday, potentially doubling the number of U.S. ground forces in the war-torn country. In Iraq, government forces have nearly retaken Mosul from the Islamic State with the help of U.S. air power.
© Copyright IBTimes 2023. All rights reserved.