New Moon to Make Irene Deadlier: Extreme Tides, Storm Surge Floods Likely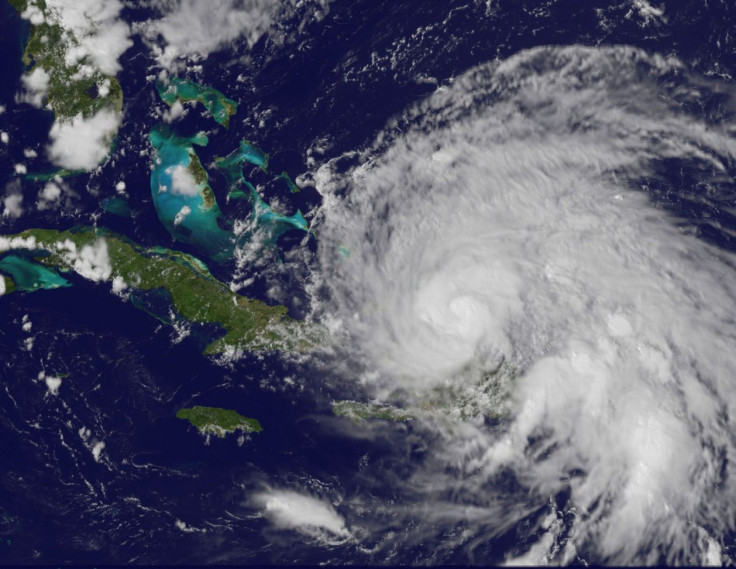 As Hurricane Irene headed for the U.S. East Coast Thursday night, authorities prepared for the worst and scientists said tides and ocean temperatures were increasing its destructive power.
NOAA's Hydrometeorological Prediction Center says Irene is on course to hit the Outer Banks of North Carolina Saturday before blowing through Virginia, Maryland, Delaware, New Jersey and on to New York.
Irene weakened slightly early Friday -- to a Category 2 hurricane from a Category 3 on the five-step Saffir-Simpson scale -- but still was packing winds of up to 110 miles (175 km) per hour.
At 5 a.m. EDT, its center was about 420 miles south-southwest of Cape Hatteras, N.C.
Some reintensification is possible today and Irene is expected to be near the threshold between Category Two and Three as it reaches the North Carolina coast, the U.S. National Hurricane Center said.
NOAA warned that Irene potentially could be extremely destructive with massive disruptions to society and commerce along its entire track with very high winds, storm surge, ocean overwash, beach erosion, sound and bay side coastal flooding and extreme tide potential. Widespread heavy rains in the 6-to-10-inch range will be common, with greatly increased inland flood potential.
The new moon, which occurs Sunday, is likely to bring severe tidal fluctuations are likely as the sun, Earth, and the moon come in a straight line and the gravitational pull on Earth exerted by the sun and moon intensify. This should aggravate Irene's effects.
Storm surge is typical of a high-velocity hurricane, and is predicted to be intense in several coastal regions, scientists warn.
Meteorologist Jeff Masters, director of the Weather Underground Web site, said the threat from storm surges, flash flooding and river flooding from Irene's torrential rains is high. The hurricane is expected to bring rains in excess of 12 inches to 100-mile swath from eastern North Carolina northwards along the coast, through New York City, he said.
Masters predicted that the threat of high tides and storm surge flooding will be highest for seaside places like Atlantic City, N.J., if the hurricane hits between 7 and 8 p.m. Sunday. He sais coastal New Jersey is especially vulnerable since that area has no hurricane history whatsoever... They're not used to having to evacuate from hurricanes.
Irene is a very dangerous storm for an area that has no experience with hurricanes, and I strongly urge you to evacuate from the coast if an evacuation is ordered by local officials, he said. The threat to the coasts of New York, Connecticut, Rhode Island, Massachusetts, New Hampshire, and Maine is less certain, but evacuations may be ordered in those states, as well.
In New York City, officials will decide soon if evacuation of low-lying areas in downtown Manhattan, Brooklyn, Queens and Staten Island will be needed.
"We don't have enough information yet to make that call ... The timing is a bit up in the air, as it is with all these things. Sometime on Friday, late in the day. How many depends on how severe we think the storm is going to be," Mayor Michael Bloomberg said.
States of emergency have been declared in North Carolina, Maryland, Virginia, Delaware, New Jersey and New York.
© Copyright IBTimes 2023. All rights reserved.