New Rules, Same Old Retail At Utah's 'Mormon Mall'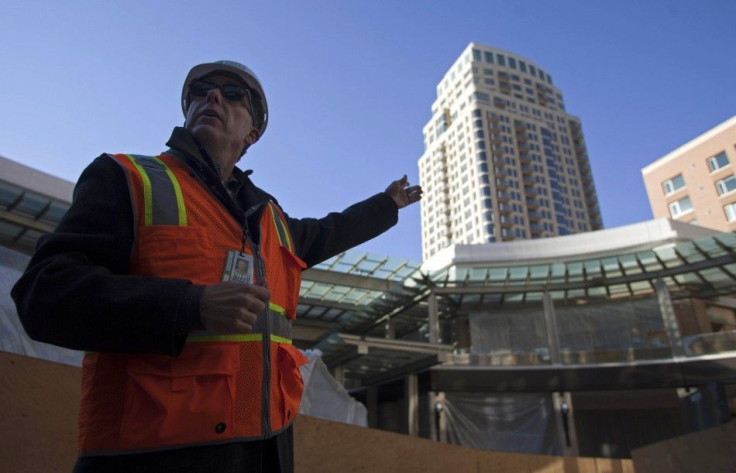 Finally, a mall the founder of the Mormon faith, Joseph Smith, could warm up to ... though it may not be the best hang-out spot for your run-of-the-mill teenager.
The nation's first Mormon mall, City Creek Center, will open March 22 in downtown Salt Lake City, Utah. The 700,000-square foot will be one of the only mega retail hubs to open in the U.S. within the last year, featuring many of the expected brand names -- but a wholly new set of rules.
Sure, you can hit Macy's, Nordstrom, Brooks Brothers and Tiffany & Co. all in one location, but leave the cigarettes at home, keep your wardrobe classy and forget about shopping on Sundays. The place will feature a code of conduct as extensive as its retail selection.
The Rules of Conduct were devised by the mall's developer, Taubman Centers Inc. They include a moratorium on snarky T-shirts, photography and pamphleteering.
There are some myths and concerns that are not valid, Linda Wardell, City Creek's general manager, told the Salt Lake Tribune. City Creek Center will be operated exactly like every other Taubman center in our portfolio.
The mall sits on 23 acres of property next to the Church of Jesus Christ of Latter-day Saints' headquarters in Salt Lake City. The church is a major investor in the development, according to The Wall Street Journal, but it demurred from accepting any responsibility for the strict code of conduct.
The reason that the church brought Taubman into this is because of the way we operate our retail environments, Wardell said.
The mall's location gives it the added heft of not just making LDS money.
From Day 1, we wanted this to be a world-class project, Mark Gibbons, president of City Creek Reserve Inc., the church's development arm told the Journal. A lot of times a retail center comes in and, within 20 years, it is no longer of great interest. We wanted to create something that will last for 100 years.
The church financed the development without a mortgage, according to the Journal, leasing out its property to one of the nation's largest mall developers. The church's sizable coffers helped finance a rare breed: large malls.
Construction of such retail outlets has fallen to just 7 percent of all newly opened retail spaces in the U.S., from its high of 17 percent in 2001.
In spite of the strong fiscal backing, the mall's success will reside in the usual concerns of brick and mortar retail centers, according to Cedrick Lachance, an analyst at Green Street Advisors.
While the location could be a retail center for 100 years, how the products are offered and the layout is used is highly likely going to change over time, he told the Journal.
© Copyright IBTimes 2023. All rights reserved.