New Trailer For 'Arrow,' 'The Flash,' 'Supergirl' And 'Legends Of Tomorrow' Crossover Teases First Look At The Alien Race Dominators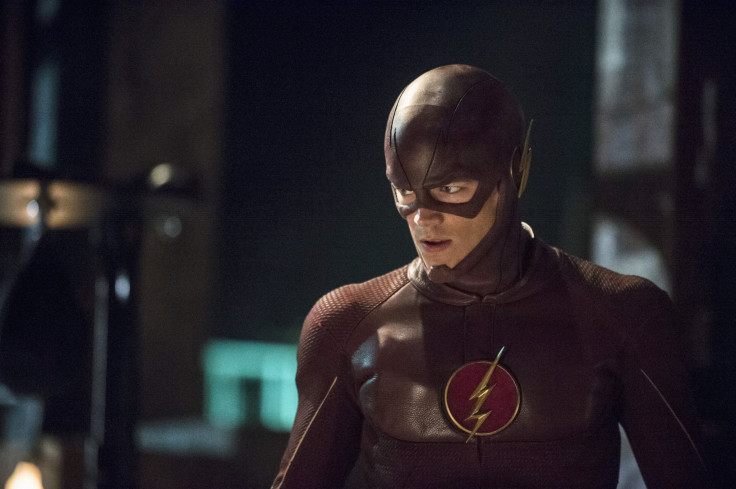 The Dominators arrive on Earth-1 in the new trailer of "Heroes Vs. Aliens," the upcoming crossover event of "Arrow," "The Flash," "Supergirl" and "Legends of Tomorrow."
The preview clip opens with Barry (Grant Gustin) checking out a spaceship that crash-landed in Central City. The Scarlet Speedster then starts to panic when he finds out that the passengers of the mysterious spacecraft are actually aliens.
"You can't do this alone," Iris (Candice Patton) is heard telling Barry in the video.
"I'm not planning to," replies Barry as the trailer shows characters from all four shows assembling.
The Dominators seen in the video look closely similar to their comic book counterparts, but the aliens' red circles on their foreheads — which determine the caste they belong to — are less visible in the promo clip than in the comics.
Also in the trailer, Barry likens the Dominators to "'World War Z' zombies." While it's unclear how they are similar to the undead featured in the 2013 action horror Brad Pitt starrer, the crossover teaser reveals that the Dominators are also equipped with some sort of weapons. In the comics, the Dominators are adept in science and gadgetry, making them one of the most technologically advanced alien races in the universe.
In DC lore, the Dominators think that the unpredictable evolutionary tendencies of Earth's metahumans are a threat to the state of the universe, so they come up with different plans to eliminate the metahumans on Earth.
In an interview with Superhero Insider last month, "Arrow" and "Legends of Tomorrow" executive producer Marc Guggenheim said that the Dominators' mission in the crossover event is similar with their objective in the comics.
"I will say that their goal is very closely related to what was established in the comics, and it does have to do with metahumans," Guggenheim said at the time. "It's very, very faithful to the comics."
The four-night crossover event, titled "Invasion!," starts with the Nov. 28 episode of "Supergirl."
© Copyright IBTimes 2023. All rights reserved.