New York Could Allow Hydraulic Fracking By Year's End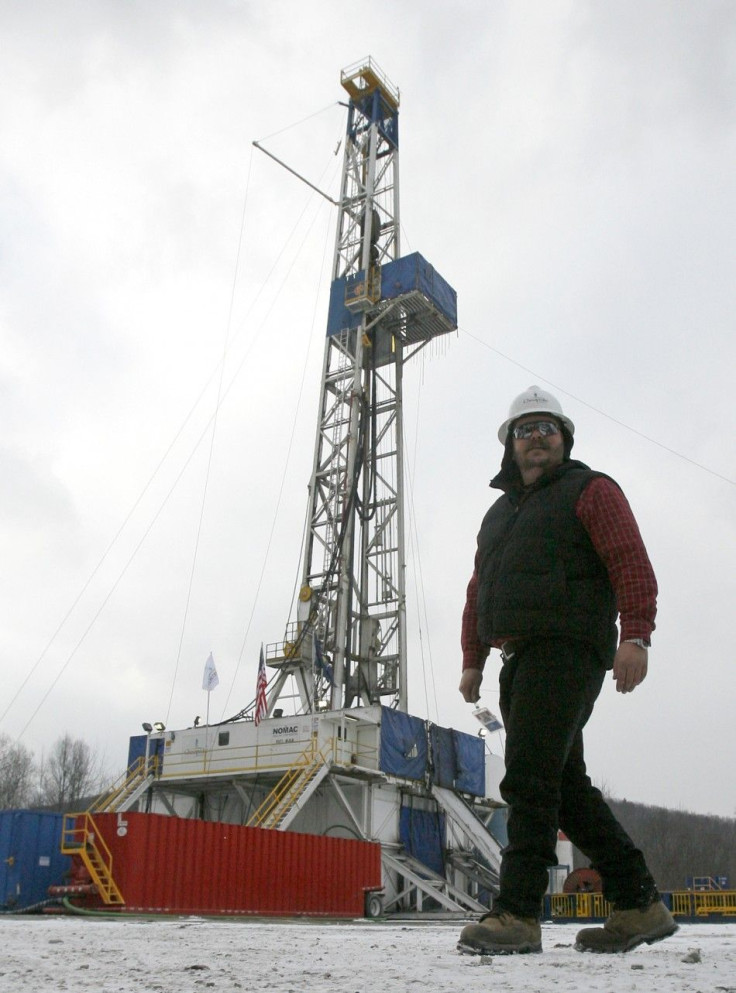 New York Assemblyman Robert Sweeney will fire a warning shot across the natural gas industry's bow Wednesday by introducing a bill to extend a statewide moratorium on horizontal hydraulic fracturing to the end of 2013.
The move comes as the state's Department of Environmental Conservation reviews tens of thousands of comments received on its proposed natural gas drilling regulations governing fracking as well as environmental impacts of the practice. The review process is expected to be finished by yearend and could result in either implementation of the proposed regulations -- meaning fracking in the state -- or revisions of those proposals.
If the final documents determine high-volume hydraulic fracturing could move forward in New York, we could begin to review permit applications after the final (Supplemental Generic Environment Impact Statement) is released, said Emily DeSantis, a spokeswoman for the state conservation department.
A positive result of the department's review would be good news for the natural gas and oil industries, whose leading trade group on Jan. 11 urged the state to allow the controversial drilling technique.
Ending the moratorium would allow New York to lead the way in the responsible development of shale oil and natural gas energy and fully attain the job creation potential of the Marcellus Shale, said American Petroleum Institute Executive Director Michael Doyle, said last week.
Doyle added natural gas drilling has been done in the state for decades without significant environmental impacts.
But that's not how Sweeney, sees things. The bill he will introduce on Wednesday aims to extend the state's moratorium on hydraulic fracturing until the end of 2013. He is not alone in his opposition to fracking. Senator Greg Ball, has been vocal in calling for an extension of the moratorium. Also, several towns have made up their own minds, either putting in place local prohibitions or banning the practice all together.
The argument against fracking
Much is at stake in New York's decision about fracking: Potentially billions of development dollars -- and thus tax revenues -- and thousands of jobs.
A July 2011 study by the Public Policy Institute, a research and educational organization affiliated with The Business Council of New York State, projects the natural gas industry sits poised to inject $11 billion into local New York economies between 2011 and 2020.
In that same time frame, according to the report, the industry has the potential to create more than 37,000 new jobs per year. By just comparing five Pennsylvania counties on the New York border with five adjacent counties in New York, the PPI report said Pennsylvania's Marcellus Shale natural gas boom created 4,355 jobs from 2009 through 2010, while New York just across the state line created 42.
In a similar study conducted by Pennsylvania State University, the drilling industry in that state is predicted to generate $18 billion in revenue with an additional $1.8 billion in taxes by 2020.
Darren Suarez, director of government affairs of The Business Council of New York State told the International Business Times the natural gas industry's development dollars and influx of activity and growth would be transformative for a town.
They are certainly looking at things in a short-sighted manner, Suarez said of those communities seeking to ban drilling in their municipal limits. We do think they are adversely affecting themselves.
And for good reason. Suarez said one well could generate as much as $190,000 a year in taxes for a single town. That is money that gets immediately recycled back into the local community's schools and city services.
But there is one caveat.
It depends on how the [shale] formation plays out, Suarez said.
And that, according to Susan Christopherson, an economic geographer and professor in Cornell University's Department of City and Regional Planning, is precisely the problem. She told the International Business Times she is dubious that hydraulic fracturing will have long-term and lasting benefits for townships and communities in upstate New York.
By nature, the mineral extraction industry has unpredictable results, she said, and depends on the commerciality of shale plays. Oil and natural gas companies, therefore, could just as quickly pack up and leave one community for another region of the country if better prospects are thought to be elsewhere.
That unpredictability plays to the disadvantage of rural towns, she said, much like most of the state's Southern Tier where drilling is most likely to happen.
Unfortunately, when you look across the history of these places, they tend to be worse off than when they started, Christopherson said. Especially if they are in a rural area.
The problem, as she sees it, lies in wealth and income distribution and where fracking employees spend their money. When the natural gas industry moves into a rural town, the development dollars the industry brings do not necessarily flow back into local economies. Rural towns typically do not have piping and trucking assets that drillers need and so can't profit from such purchases. Further, industry employees are more likely to spend their paychecks nearer larger towns with more to offer.
That is already happening, according to the New York Times, in New York's Chemung County, where drillers from Pennsylvania cross the state line in search of amenities that are relatively scarce at the rural drilling sites. The influx and increased spending bolstered sales in some shops in Horseheads, N.Y., by 60 percent, and nearly maximized the town's hotel occupancy. Another nearby N.Y. town is expanding its airport runway and added flights to accommodate the higher traffic, the New York Times reported.
Townships, for their part, will suddenly have to confront an influx in population -- mostly male -- and the subsequent need to house and ensure their safety, Christopherson said. But when the gas companies leave -- as they invariably will once the local boom is exhausted -- towns will find themselves with excess capacity, inflated budgets, higher rents and the very real probability of harmful layoffs. It's a by-product of the mineral extraction industry's boom and bust cycle, Christopherson said.
Because there simply is no guarantee that oil and natural gas companies will stick around in these local communities once the gas dries up, and there is definitely no incentive for them to do so, a large portion of the industry's revenue thus skips the towns where such revenue would be most needed, Christopherson said, whose findings are the subject of an article in the March 2012 edition of the Journal of Town and City Management.
What happens over time in these communities is people don't want to invest in the community and people leave, Christopherson said.
The argument for fracking
Thomas Tunstall, the director of the University of Texas at San Antonio's Institute for Economic Development's Center for Community and Business Research, said the economic health of a town in a shale boom play ultimately depends on how well the town can manage the royalty and tax revenues it accrues from natural gas and oil companies, and does not overspend when times are good.
Tunstall, who is helping to update a UTSA study on the growth and community impacts of the play's development, said he is working to help towns in several counties along the Eagle Ford Shale play in South Texas, faced with insufficient roads and housing shortages as a result of the boom, manage the incoming revenues generated by the drilling industry.
He said a previous study conducted by the university conservatively estimated the region would see a nine-fold increase in tax revenues.
The hope is that towns will adopt fiscally sound policies that will help the town redevelop its roads, schooling and health systems during the shale boom, thus making the town more self-sufficient and better prepared to face the eventual decline and exhaustion of the play.
But like most things, hydrocarbon markets are cyclical and depend on market prices. As better technologies are developed, old wells may once again be commercially viable and rising fuel prices could just provide the needed incentive for companies to revisit long-exhausted regions. As Tunstall put it, companies are only currently extracting 25 percent of the available hydrocarbons from the ground in Eagle Ford.
It is possible that they can come back, he said.
The local perspective
Gregory Edwards, County Executive of Chautauqua County, acknowledges that not every single dollar made from natural gas drilling gets recycled back into local economies, and that most of the revenue for any specific New York town will be significantly less than the trillions of dollars (hypothetically speaking) potentially tied up in the ground statewide.
[That's the reality] no matter what the industry you are in, Edwards said.
Chautauqua County houses the most natural gas drilling in New York. Its 5,000 wells are all conventionally drilled rather than being horizontally drilled and fracked. Edwards said the royalty and land lease checks associated with them have had a dramatic impact on local economies since drilling first took place several decades ago. He also says he is not aware of any analysis of the community's assessed revenue flow and its circulation in the area.
Edwards says that New York state's opposition to fracking could simply mean that drilling and natural gas companies are avoiding Chautauqua County for areas of the country -- Pennsylvania and Ohio, or instance -- where fracturing has met with less resistance, Edwards said.
What he is afraid will happen is an odd twist on Christopherson's findings, where the industry will settle just across the state line and simply commute to southern New York, thus not promoting any in-house growth of the natural gas industry already in the state.
© Copyright IBTimes 2023. All rights reserved.