New York Fashion Week Review: Cynthia Rowley Ditches Runway For A Sartorial Soirée [PHOTOS, VIDEO]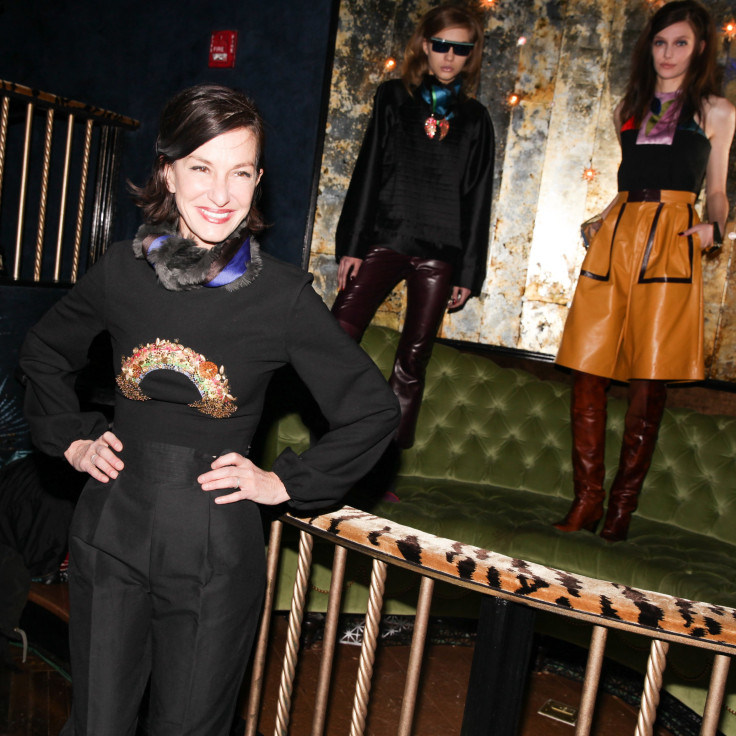 At every New York Fashion Week, there comes a point for editors, stylists and buyers when everything starts to blend together. Individual looks and even entire collections become a blur as show after show comes down the runway, and Twitter and Instagram light up with hundreds of posts. So how can designers today make their moment memorable? Throw a kick-ass party, of course!
Designer Cynthia Rowley did just that Wednesday night, eschewing a runway show for a sartorial soirée at the Diamond Horseshoe, the newly renovated 1940s-era nightclub beneath New York's Paramount Hotel, now home to the theatrical production "Queen of the Night."
"I just wanted people to have a visual feast, you know?" Rowley told International Business Times during the presentation. "I've been up on my soapbox about runway shows for a while."
And it was indeed a feast for the eyes. Descending to the lower level of the hotel, guests were greeted by models drinking cocktails from champagne coupes inside a glass box; antique champagne glasses arranged in pyramids; a cheetah and a giant headdress straight from the club's early days; a cocktail laboratory; and aerialists dangling from the ceiling.
"Did you see the aerial lifts? And the video? And the space? How about the girls in the box?" a very excited Rowley asked me, making sure her guests got the full experience.
Of course, the requisite models -- a half-dozen or so -- were on display in one corner of the packed room — along with celebs like "Girls" star Zosia Mamet and Kimberly Chandler—standing atop chaise lounge chairs in a fenced off table wearing select looks from the Fall 2014 collection. The rest of the clothes were shown via video, which Rowley shot last week, on a giant projection screen featuring a knife thrower.
Rowley said her approach this season was to explore "fresh new ways to show a collection" and keep the media interested.
"I know a lot of publications are saying, 'How can we cover collections again this season without it looking the same?'" Rowley said. "That's the whole reason why we did it, because we wanted people to have seen the images. P.S. We're in a shopping business. You could buy and see my collection online.
"I mean Style.com is a tool. All the websites, those are tools. That's what they should be and they show the clothes and that's perfect. But then for other things, you want an experience," she said. "I mean, how many runway shots can you look at?"
Thanks to Ms. Rowley, we got a break from the monotony of the runway while still being able to review and talk about the collection, which could be described as half girly whimsicality (Rowley's signature), half sporty chic.
"[The collection is] sporty glamorous with bonded piques, embellished rainbows, stain leaf appliqués and bonded cashmere cardigans that are mixed with polished leather culottes and layered sweaters that are like puzzle pieces that fit together," Rowley explained. Her favorite detail was the "moonbow" on some of the pieces, which she said was "optimistic, happy and romantic at the same time."
Along with omitting a runway show, Rowley also did something she's never done before: create a piece that, unlike her very wearable, very sellable clothing and accessories, cannot be worn. The "junk dress," as she called it, took 30 hours to make, constructed from random odds and ends she collected.
"I just wanted to make something that some people would love and some people would absolutely hate, and I don't care which one it is," she said. "I make lots of clothes that sell like crazy and I've always wanted to experiment. In this case, I just wanted to start a conversation."
As if there wasn't enough to talk about already.
Just as Rowley wanted, check out her Fall 2014 look book here and the video of the collection played at the soiree below as well as photos from the event.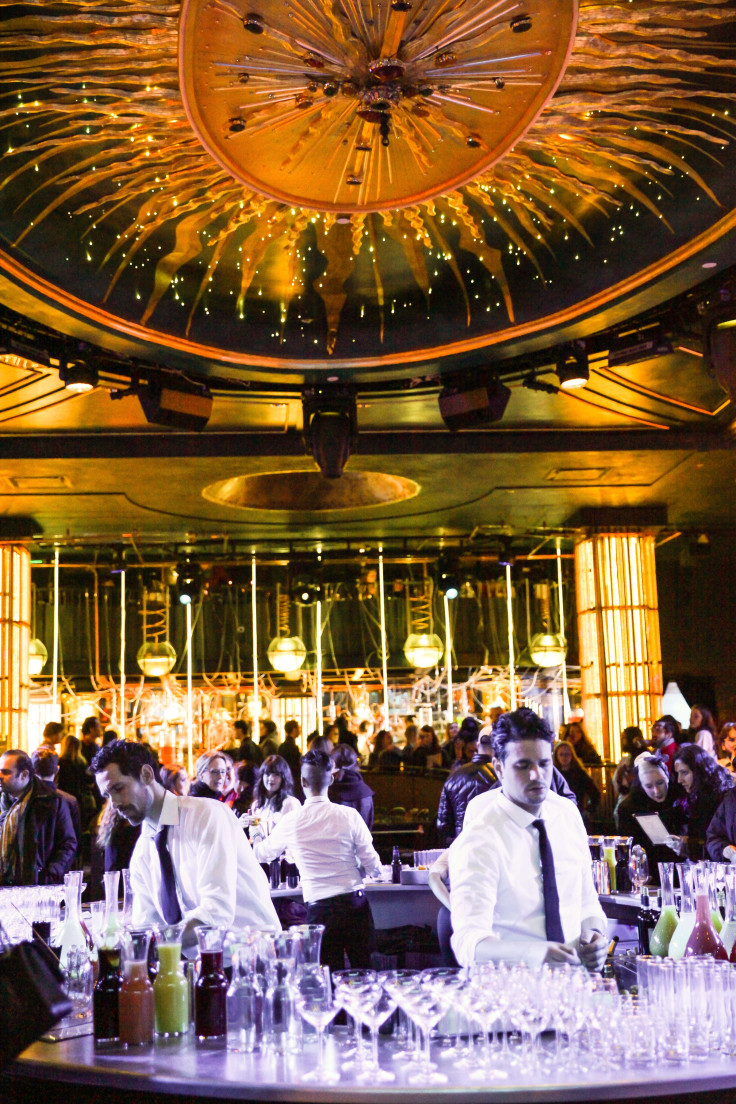 ourtesy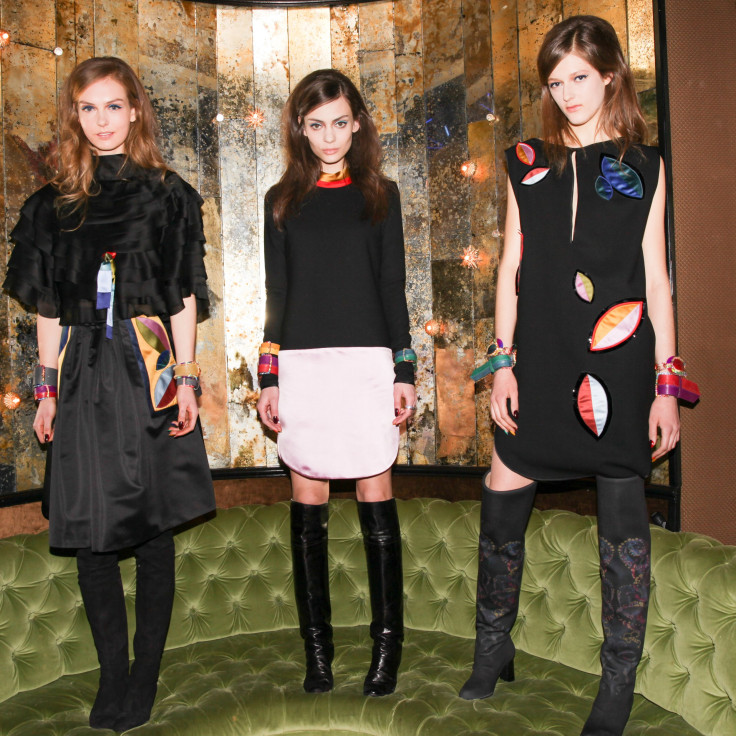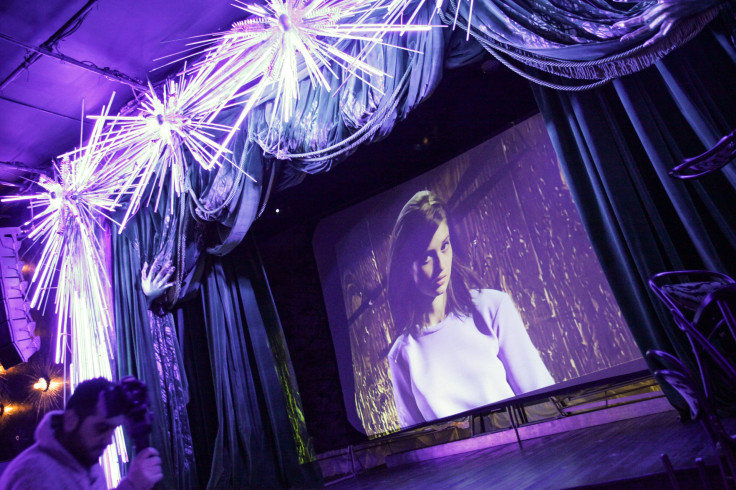 © Copyright IBTimes 2023. All rights reserved.