New York Giants News: Giants Seek First NFC East Win Against Robert Griffin III, Washington Redskins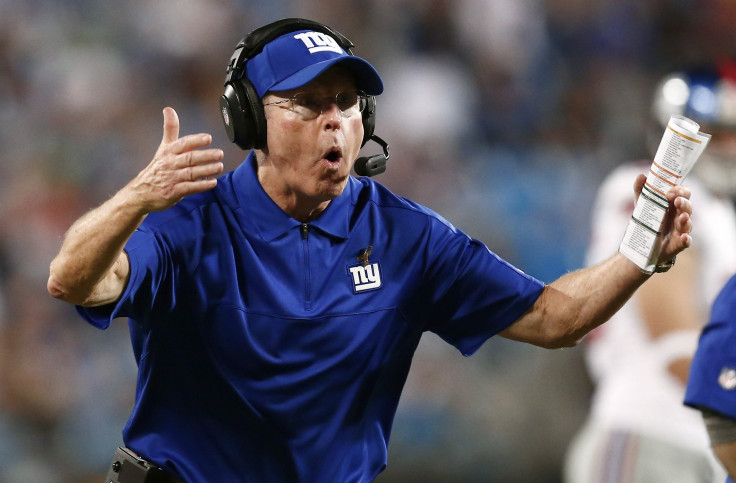 Fresh off perhaps their most important win of the season, the New York Giants prepare for their first glimpse at rookie quarterback Robert Griffin III when they host the Washington Redskins on Sunday in an NFC East showdown.
Griffin is a dual-threat quarterback, capable of making as many plays with his arm as he is with his legs. The former Heisman Trophy winner is second on the team in rushing yards and first in rushing scores, and has completed 70 percent of his passes.
In Week Six, Griffin became the only player to ever throw for a touchdown of 75-plus yards and rush for a touchdown of 75-plus yards.
Such diverse playmaking ability could present problems for the New York defense. The Giants have had mixed success against several dual-threat quarterbacks this season and in the past.
In Week Four, the Philadelphia Eagles' Michael Vick completed 19 of his 30 passes for 241 yards and a touchdown, and rushed six times for 49 yards in the Eagles 19-17 win over New York. For his career, Vick won six out of eight games against the Giants, connecting on 61 percent of his passes with six touchdowns and 430 rushing yards and four scores.
Carolina's Cam Newton threw three interceptions in New York's 36-7 win in Week Three, but scored the Panthers' only touchdown on a goal line run. The Giants were able to neutralize Newton's scrambling to just six yards rushing, and sacked him twice for a loss of 21 yards.
The Giants may look to contain Griffin in a similar way they did Newton -- with numerous blitzes and pressure up the middle.
The Giants are seeking their first NFC East victory this season, but are also seeking some payback against a Redskins squad that gave them problems in 2011. Two of the Redskins' four wins last season came against the Giants, with quarterback Eli Manning tossing four interceptions in those games.
The Giants are more than mindful of those losses and could use a division win to boost their chances of gaining a playoff berth by winning the NFC East.
"That was a tough loss, because it was an opportunity squandered,'' said defensive tackle Chris Cany to the New York Post. "Our football team this year is much more cognizant of trying not to miss opportunities such as those. We are trying to take advantage of our current situation. I don't think anyone is taking anything lightly."
© Copyright IBTimes 2023. All rights reserved.