New York Yankees News: Mariano Rivera Set To Retire At End Of Season?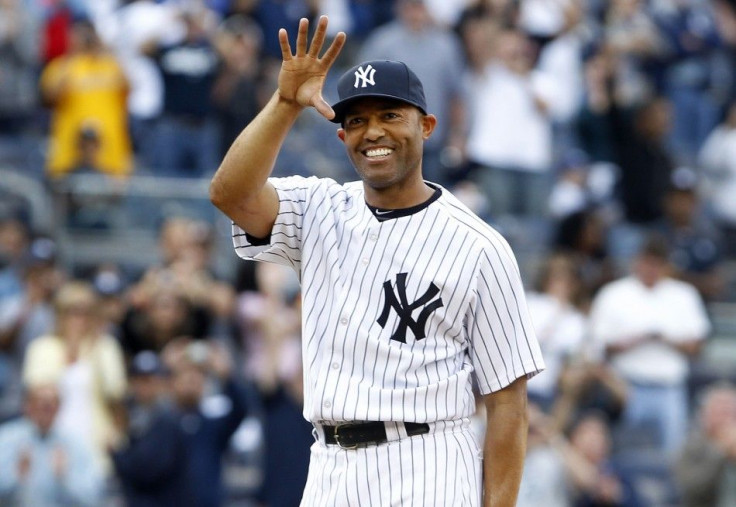 After tearing his anterior cruciate ligament, famed pitcher Mariano Rivera is on the comeback trail and expects to be on the mound for the 2013 season with speculation surrounding whether it will be his last.
The New York Yankees closer is entering his 18th season with the club. When asked about calling it quits, Rivera told reporters that he isn't ready to make an announcement about his retirement.
"I won't give it up until I'm ready for that," said Rivera. "I will tell you guys when it is the right moment. …You guys have been patient enough. Another day, or week, it won't hurt.''
Pitchers and catchers reported to Spring Training this week. The 43-year-old says he'll reveal his future plans before the start of the regular season.
There had been rumors that 2012 would be Rivera's final year in pinstripes. That changed, though, when the closer suffered a season-ending injury in early May while shagging fly balls in Kansas City. Rivera decided that he would end his career on his own terms.
"I'm coming back," Rivera told reporters the day after the injury. "Write it down in big letters. I'm not going out like this."
Despite a difficult rehab, the veteran was determined to make it back and attempt to win his sixth World Series ring.
"Many times I had a lot of soreness, pain, but it never went through my mind that I don't want to do it again. It's not easy. You have to definitely work at it and get it done. And that's what I'm doing.''
Rafael Soriano replaced Rivera as the team's closer, saving 42 games for New York. Soriano signed with the Washington Nationals in the offseason while Rivera agreed to a $10 million contract to stay in the Bronx.
It remains to be seen how effective Rivera will be in 2013. He will likely be the oldest player in the Majors at the start of the season. Many athletes need two years to fully recover from an ACL injury, and it is almost unheard of for a professional player to return from one after age 40.
However, Rivera has maintained a high level of performance every season that he's been with the Yankees. Between 2003 and 2011, he had just one season with an earned-run average above 2.00. The reliever finished eighth in the American League Cy Young race, in his last full season. Before his injury in 2012, Rivera saved five games and pitched to a 2.16 ERA.
Even in the twilight of his career, Rivera thinks he's ready for another big year.
"I'm definitely expecting good things,'' Rivera said. "That's what I always demand of myself. I'm looking for that, or else I wouldn't be here. I want to help this team as much as I can. If I'm not doing what I'm supposed to be doing, I'm not helping at all.''
Rivera holds the all-time record with 608 career saves.
© Copyright IBTimes 2023. All rights reserved.