New Zealand Oil Spill: Photos of the Environmental Disaster
Officials in New Zealand say that some 350 tons of oil may have already leaked from the 775-foot Liberia-flagged Rena, which ran aground on the Astrolabe Reef last Wednesday.
As the oil began washing up on the beaches of Mount Maunganui and Papamoa, Environment Minister Nick Smith said the situation will get significantly worse in the coming days.
This event has come to a stage where it is New Zealand's most significant maritime environmental disaster, he told a news briefing in Tauranga on Tuesday.
The government is determined to throw everything possible at minimizing the environmental harm of what is now clear to be New Zealand's worst environmental disaster in many decades.
Response teams leapt into action to battle the oil that is spilling out of the stranded cargo ship. Meanwhile, residents were warned to stay away from the shore and not touch the heavy globs of oil, which authorities say are toxic.
Authorities claim the crisis will take weeks or months to tackle, rather than days. With 1,700 tons of oil onboard - and fuel continuing to leak from the vessel - a wildlife response center has been set up to clean the oiled birds.
About 200 people are involved in the salvage operation, while 300 military personnel are on stand-by to clean up beaches.
Yet, the biggest question remains: why did a vessel carrying 1,700 tons of oil hit a well-known reef in calm waters?
Have a look at the devastating damage in the photos below: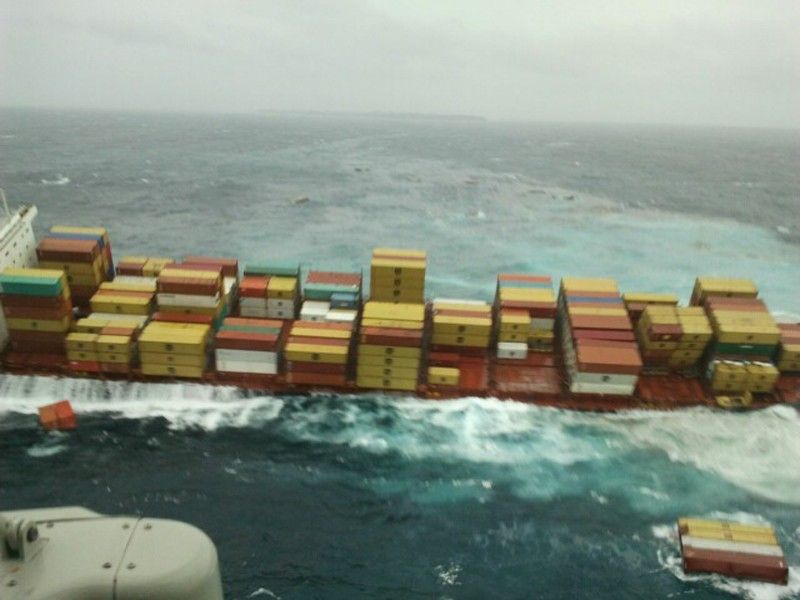 © Copyright IBTimes 2023. All rights reserved.