NewJeans Net Worth & Brand Endorsements: Here's How Famous The K-Pop Girl Group Is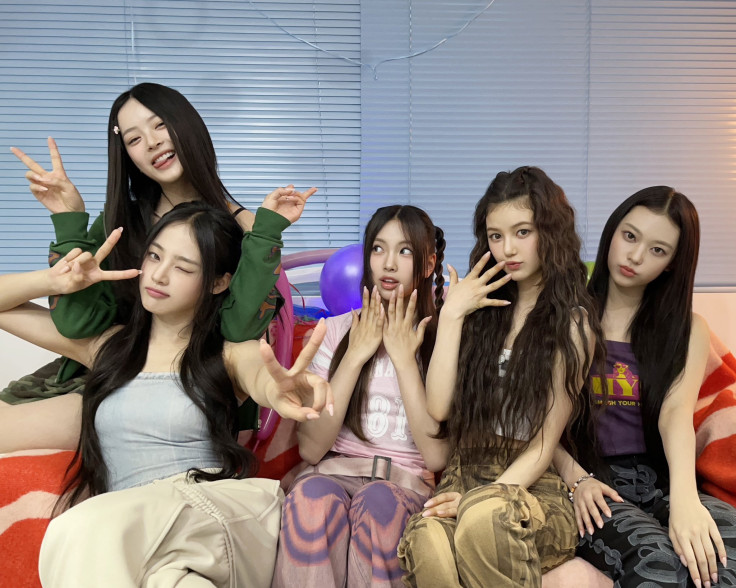 KEY POINTS
NewJeans debuted in July 2022 under ADOR
NewJeans is rising to fame, with each member landing big endorsement deals
Hanni and Minji allegedly have individual net worths amounting to $1.5 million
NewJeans has instantly become one of the fastest-rising K-Pop groups that debuted in 2022, gaining thousands — or maybe even millions — of fans worldwide and catching the attention of several top luxury brands.
Minji, Hanni, Danielle, Haerin and Hyein officially debuted under ADOR — a subsidiary of one of the big four music agencies in South Korea, HYBE Inc. — in July last year, releasing the single "Attention" before dropping its first mini album "New Jeans" two weeks later.
NewJeans has since earned massive popularity not only for its girl-next-door concept but also for releasing chart-topping hits with refreshing choreography that got lots of K-Pop fans on their feet.
Aside from collecting millions of streams and selling out millions of album copies, the five-member group has also landed several endorsement deals that significantly increased its brand value and net worth.
While local media outlets have yet to report on the "Super Shy" hitmakers' earnings, the members already showed their bankability by representing numerous brands in the past year — both domestically and internationally.
NewJeans has been the face of the South Korean fashion brand named Musinsa and the college preparation services company MEGSASTUDY, an ambassador for Shinhan Bank and was recently named Honorary Ambassador of Seoul, per LifeStyle Asia. It also collaborated with McDonald's Korea, releasing two different "crispy" chicken meals inspired by NewJeans' "bunnies" concept.
Aside from group deals, each member has clinched deals with luxury brands worldwide and is already receiving their paychecks.
Minji — dubbed "Nation's First Love" — allegedly has an estimated net worth of $1.5 million, according to Kpopstarz. International Business Times couldn't independently verify this information; however, the 19-year-old singer has recently been named a global ambassador for Chanel in three of its categories: fashion, watches and beauty.
Danielle, for her part, has allegedly earned about $500,000 from contributing lyrics to some of NewJeans' discography, appearing in brand advertisements before her debut and becoming the global ambassador for Burberry.
Sources claimed that Hanni earned a net worth of $1.5 million from her professional career, songwriting contributions and landing a deal with one of the biggest beauty brands in the market, Armani Beauty. She has joined the roster of international celebrity ambassadors such as Tessa Thompson, Barbara Palvin, and Sydney Sweeney, among others.
The singer-dancer also collaborated with Gucci and attended the latter's Milan Fashion Week 2023 show as a brand ambassador.
Hyein — the "maknae" or youngest member of the group — has also bagged a big brand herself, becoming an ambassador for Louis Vuitton. She is currently the youngest endorser of the brand at age 15.
As for Haerin, she has yet to land endorsement deals and is mostly earning from NewJeans' career. There are rumors, however, that she's in talks to become an ambassador for Dior. ADOR and the fashion house have yet to confirm or deny anything.
Most recently, NewJeans released its second mini album, "Get Up," which sold 1.65 million album copies during its first week, earning the second-highest record of first-week sales for a female group in South Korea's Hanteo chart.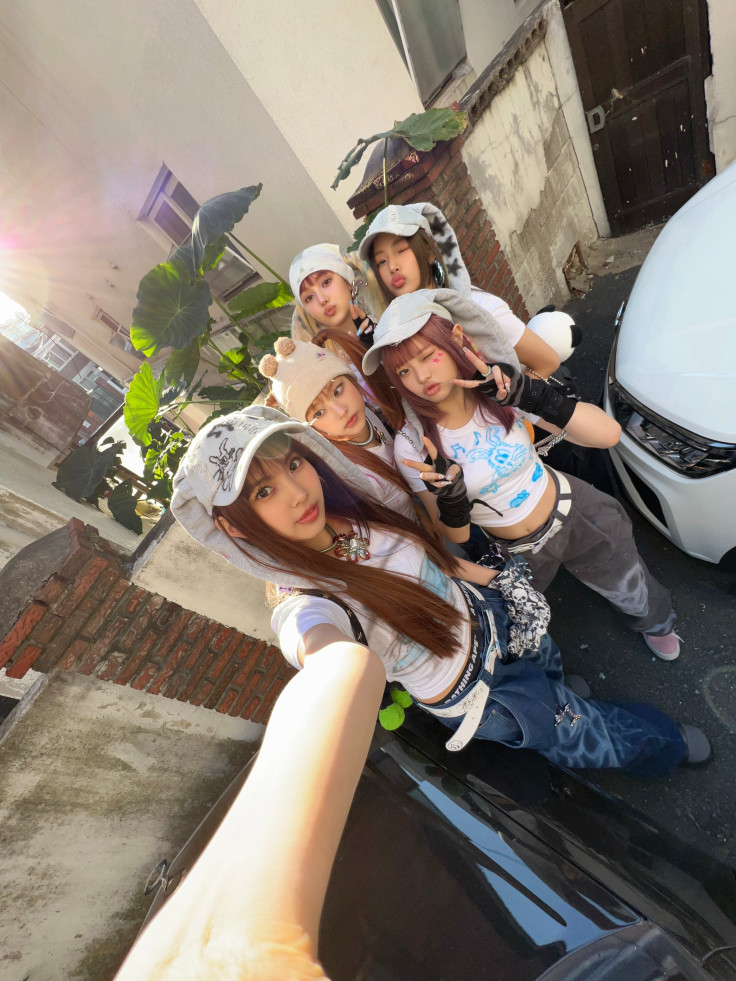 © Copyright IBTimes 2023. All rights reserved.