NFL 2015 Week 12 Picks: 3 Best Bets Against The Spread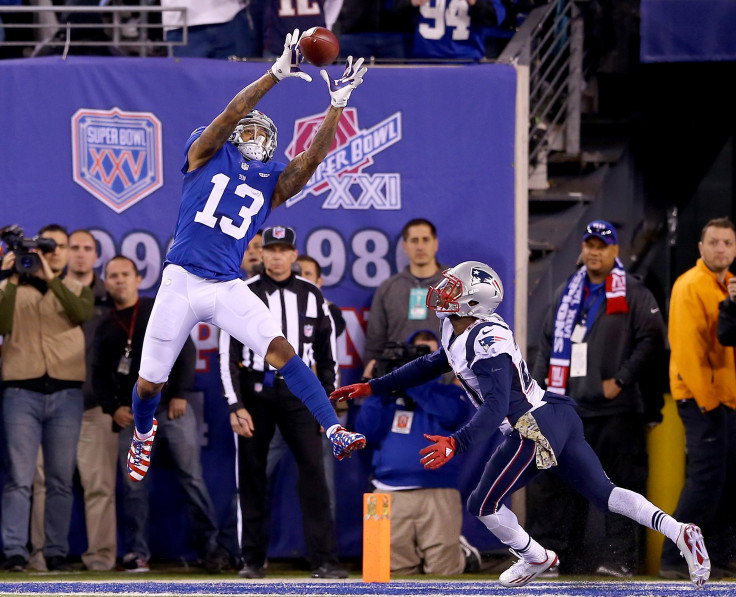 With just over 28 percent of the NFL having a winning record, most of the league remains in contention for a postseason spot. That means almost every game on the Week 12 schedule will affect the playoff picture, even if the contest features two teams with records below .500.
The Dallas Cowboys are 3-7, but the return of Tony Romo has given them hope that they can make a run towards the NFC East title. The Washington Redskins are under .500 as well, but they have a chance to grab a share of first place in the division with a win on Sunday. Three AFC South teams have a legitimate chance to win the division, even though none of them have a winning record.
There's no such thing as a "sure thing" when it comes to betting, but here are the three surest bets for Week 12 of the 2015 NFL season.
Carolina Panthers (PK)
The undefeated Panthers have easily been the NFC's best team this season, but they still haven't gotten the respect they deserve. Carolina should be favored when they visit Dallas on Thanksgiving, making them one of the best picks in Week 12.
Carolina has overcome every challenge they've faced this season. With wins over the Green Bay Packers and the Seattle Seahawks, the Panthers haven't simply taken advantage of an easy schedule. They've won 14 straight regular-season games, and Cam Newton is playing as well as maybe any quarterback in the league. Newton has been praised for winning with few offensive weapons, but the Panthers do have a few playmakers. Greg Olsen has emerged as the top tight end not named Rob Gronkowski, and Jonathan Stewart is the NFL's fifth-leading rusher.
The Cowboys are much better now that Romo is back, but they probably won't win if he plays like he did last week. Dallas is just 5-10 in their last 15 home games, and they'll have a tough time stopping the No.3 scoring offense.
New York Giants (-3)
If it wasn't for clock management mistakes at the end of two games, the Giants would be 7-3 and in control of the NFC East. New York shouldn't have to worry about managing the clock when they visit the Redskins, and they could beat their rivals handily for the second time this season.
Eli Manning is having the best statistical season of his career, and he might be due for a big game on Sunday. The quarterback has thrown at least two touchdown passes and no interceptions four times this year, including New York's Week 3 win over Washington, which saw Manning post his second-best passer rating of 2015. The Redskins are one of six teams that are allowing quarterbacks to throw for a passer rating of at least 100.0.
Conversely, Kirk Cousins could have trouble on Sunday. While opposing quarterbacks have been able to move the ball against the Giants, New York ranks second with 14 interceptions, and the team has picked off Cousins eight times in their three meetings against the quarterback. The Redskins still haven't beaten a good team, losing all three of their games against winning teams by an average of 13 points.
Cleveland Browns (-3)
No team has been worse than the Browns over their last five games, as Cleveland has gone winless during that span, losing four games by at least 14 points. But they are in the perfect position to bounce back with a win on Monday night when they host the banged up Baltimore Ravens.
The Ravens enter Week 12 with more injuries than any team in the league. Baltimore lost both Joe Flacco and Justin Forsett to injuries last week, and Steve Smith has been done for the season for some time now. Matt Schaub will play, starting at quarterback for the first time since 2013. He ended that season with eight straight losses, throwing for four touchdown passes and 11 interceptions.
Even before Baltimore lost their top players at quarterback, running back and wide receiver, they were still one of the AFC's worst teams. Cleveland is much better off with Josh McCown playing over Johnny Manziel. McCown has a 95.2 passer rating this season, and he already helped the Browns beat the Ravens this year.
Season Record: 18-12
© Copyright IBTimes 2023. All rights reserved.