NFL Free Agents: Charles Woodson, Ahmad Bradshaw, Josh Cribbs, Dwight Freeney, And Brandon Lloyd Still On Market And Where They May End Up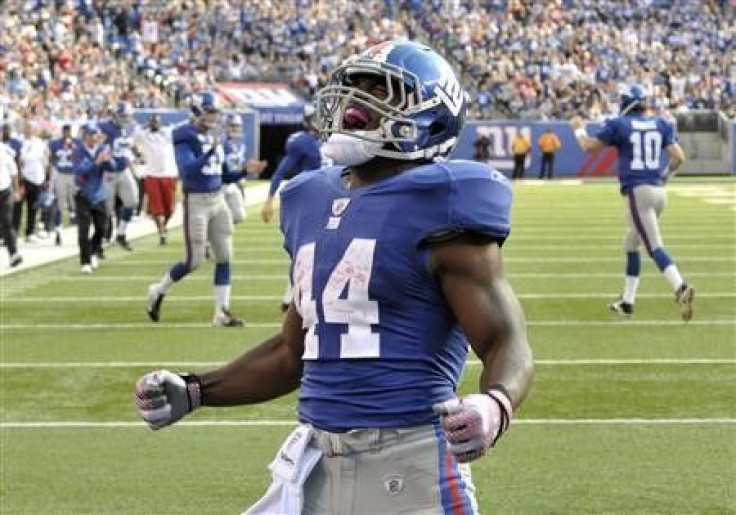 Organized team activities and offseason workouts are about to begin for most NFL teams, yet several big-name free agents remain available.
Several former Pro Bowlers are still without teams, even weeks after the 2013 NFL Draft. Many of the younger free agents have been signed, but clubs seem reluctant to give a lot of money to players that have been in the league for a while.
Below are five free agents and where they might end up.
Charles Woodson
For much of his career, Woodson was considered to be a top defensive back in the NFL. Now, the veteran can't find a team that wants him.
Free agency in the 2013 NFL offseason is two months old, and Woodson has yet to find a team that's willing to sign him. He was looking to play for a contender, but the 35-year-old may no longer have the option of being selective. It looked like he might be able to find a spot with the San Francisco 49ers, but the team has already upgraded their secondary by signing Craig Dahl and drafting Eric Reid.
In order to find a job, Woodson may have to lower his asking price and sign with a team that could miss the playoffs. The Miami Dolphins, Tennessee Titans and Cleveland Browns are just a few teams that might fit in that category.
Ahmad Bradshaw
The running back had one of the best 2012 seasons of any player that remains a free agent. He rushed for 1,015 yards with the New York Giants and averaged 4.6 yards per carry.
The main concern with Bradshaw is his history of foot injuries. He's had multiple surgeries to correct the problem but may not be completely healthy. Bradshaw missed six combined games in the last two seasons.
When the Giants cut Bradshaw, they left the possibility open of re-signing him to a more reasonable contract. New York didn't replace him with an established running back and has room for him on the roster. The Kansas City Chiefs or Tampa Bay Buccaneers could also land Bradshaw, with both looking for help at the position.
Josh Cribbs
Of all the prominent free agents on the market, Cribbs may be the first to sign with a new team. The former Cleveland Browns return specialist has several options.
Cribbs has already met with the Oakland Raiders, New York Jets and New York Giants. He will also speak with the Detroit Lions, according to Jason La Canfora of CBS Sports.
It looked like Cribbs was going to join the Arizona Cardinals in March. However, he failed his physical after undergoing surgery to repair a torn meniscus. Two months later, Cribbs appear to be fully recovered from the injury.
Dwight Freeney
Despite recording his lowest sack total since 2007, Freeney remains an impact player on the defensive line. The veteran missed two games in 2012, but could still help a team that needs to get better at rushing the quarterback.
Freeney's initial contract demands may be what have kept him a free agent for this long. He was reportedly looking to make at least what the Atlanta Falcons paid Osi Umenyiora.
The Denver Broncos rebuffed the $6 million that Freeney was looking to make. However, the team may revisit bringing in the 12-year player as he lowers his asking price.
Brandon Lloyd
Lloyd was Tom Brady's second favorite target wide receiver in 2012, but it appears his days in New England are over. After catching 74 passes, though, he should be able to find a job, soon enough.
The New York Jets and Oakland Raiders are both looking for help at wide out, and Lloyd may be the best available option for each. According to Yahoo! Sports, the Jets have already been in contact with the veteran.
Potential suitors may be wary of Lloyd's season with the Patriots, though. He had the second-best season of his career with Brady at the helm. The 31-year-old might not have the same success with an average or mediocre quarterback.
© Copyright IBTimes 2023. All rights reserved.