NFL Mock Draft 2013: Scouting Combine Gives Clearer Picture Of First Round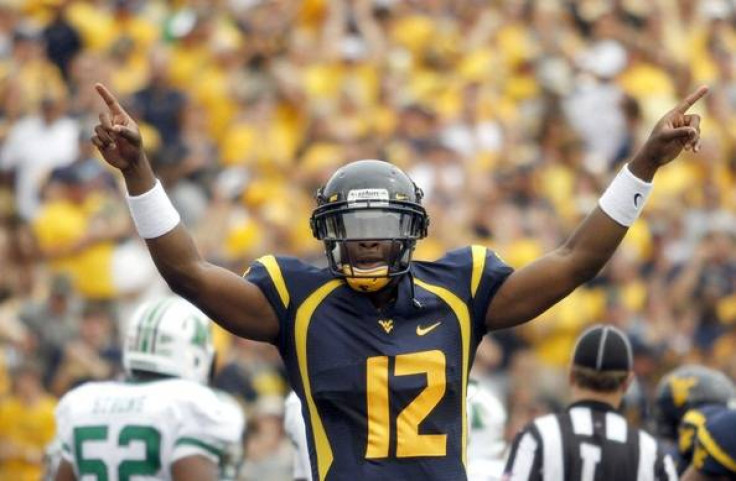 The 2013 NFL Scouting Combine concluded on Tuesday, giving teams a clearer picture of who they might take in April's draft.
Unlike the 2012 Draft, there doesn't seem to be a consensus No.1 pick. Andrew Luck and Robert Griffin III were highly regarded out of college, but there is no "can't miss" quarterback prospect with this crop.
Each of the 32 teams will still have other opportunities to evaluate the available talent outside of the combine. Coaches and scouts will evaluate members of the draft class at various pro days, which begin on March 1 and finish on April 2.
Even with the draft two months away, it's not too early to make some predictions where the best college players will land. Below is a 2013 NFL Mock Draft for the first round.
1) Kansas City Chiefs: OT Luke Joeckel, Texas A&M
2) Jacksonville Jaguars: DE Bjoern Werner, Florida St.
3) Oakland Raiders: DT Sharrif Floyd, Florida
4) Philadelphia Eagles: OG Chance Warmack, Alabama
5) Detroit Lions: DE Dion Jordan, Oregon
6) Cleveland Browns: DE Barkevious Mingo, LSU
7) Arizona Cardinals: OT Eric Fisher, Central Michigan
8) Buffalo Bills: QB Geno Smith, West Virginia
9) New York Jets: WR Cordarrelle Patterson, Tennessee
10) Tennessee Titans: OG Jonathan Cooper, North Carolina
11) San Diego Chargers: OT Lane Johnson, Oklahoma
12) Miami Dolphins: DT Sheldon Richardson, Missouri
13) Tampa Bay Buccaneers: CB Xavier Rhodes, Florida St.
14) Carolina Panthers: DT Star Lotulelei, Utah
15) New Orleans Saints: OLB Jarvis Jones, Georgia
16) St. Louis Rams: OG Jonathan Cooper, North Carolina
17) Pittsburgh Steelers: DE Damontre Moor, Texas A&M
18) Dallas Cowboys: S Kenny Vaccaro, Texas
19) New York Giants: OT D.J. Fluker, Alabama
20) Chicago Bears: TE Zach Ertz, Stanford
21) Cincinnati Bengals: ILB Alec Ogletree, Georgia
22) St. Louis Rams: WR Tavon Austin, West Virginia
23) Minnesota Vikings: WR Keenan Allen, California
24) Indianapolis Colts: DT Jonathan Hankins, Ohio St.
25) Seattle Seahawks: DT Kawann Short, Purdue
26) Green Bay Packers: TE Tyler Eifert, Notre Dame
27) Houston Texans: WR Robert Woods, USC
28) Denver Broncos: RB Eddie lacy, Alabama
29) New England Patriots: S Matt Elam, Florida
30) Atlanta Falcons: DE Alex Okafor, Texas
31) San Francisco 49ers: NT, Sylvester Williams, North Carolina
32) Baltimore Ravens: ILB Manti Te'o, Notre Dame
© Copyright IBTimes 2023. All rights reserved.