NFL Playoffs 2023: Schedule, Bracket For Wild-Card Weekend
The 2023 NFL playoff schedule starts Saturday afternoon with the beginning of Wild-Card Weekend. Six games will be played in the first portion of the postseason bracket featuring three primetime matchups.
Wild-Card Weekend kicks off Saturday when the San Francisco 49ers host the Seattle Seahawks at 4:30 p.m. ET on Fox. The Los Angeles Chargers visit the Jacksonville Jaguars at 8:15 p.m. ET on NBC in the nightcap.
Three playoff games are scheduled for Sunday. The action starts at 1 p.m. ET on CBS in a matchup between the Buffalo Bills and Miami Dolphins. The New York Giants visit the Minnesota Vikings at 4:30 p.m. ET on Fox. The Cincinnati Bengals host the Baltimore Ravens at 8:15 p.m. on NBC's "Sunday Night Football."
The first-round concludes with a "Monday Night Football" matchup between the Dallas Cowboys and Tampa Bay Buccaneers. Tom Brady starts his quest to make an 11th Super Bowl appearance at 8:15 p.m. ET on ESPN and ABC in Tampa Bay.
As the NFC South champions and the conference's No. 4 seed, the Buccaneers will play at home on Wild-Card Weekend, despite finishing with four fewer victories than Dallas. The case is the same in the AFC, where the No. 4 seed Jaguars host the No. 5 seed Chargers. Los Angeles had one more win than Jacksonville.
Every single Wild-Card Weekend matchup is a rematch from the regular season, and half of the games will be a third meeting between division rivals. The 49ers went 2-0 against the Seahawks, outscoring Seattle by 28 points in their two contests. The home team emerged victorious in both games between the Bills and Dolphins. Cincinnati will host Baltimore for the second time in a week, following the Bengals' 27-16 win over the Ravens in Week 18.
The Buccaneers beat the Cowboys four months ago in the season opener. The Jaguars defeated the Chargers 38-10 all the way back in Week 3.
The playoff bracket and the first-round results will determine the divisional round matchups. The Philadelphia Eagles and Kansas City Chiefs received first-round byes and will host the lowest remaining seeds in their respective conferences in the second round.
If the Seahawks upset the 49ers, they will visit Philadelphia in the divisional playoffs. A win for Miami in Buffalo would guarantee a second-round matchup between the Dolphins and Chiefs.
San Francisco and Buffalo will play at home in the divisional round if they win their respective wild-card matchups. New York and Baltimore will stay on the road if they make it to the second round.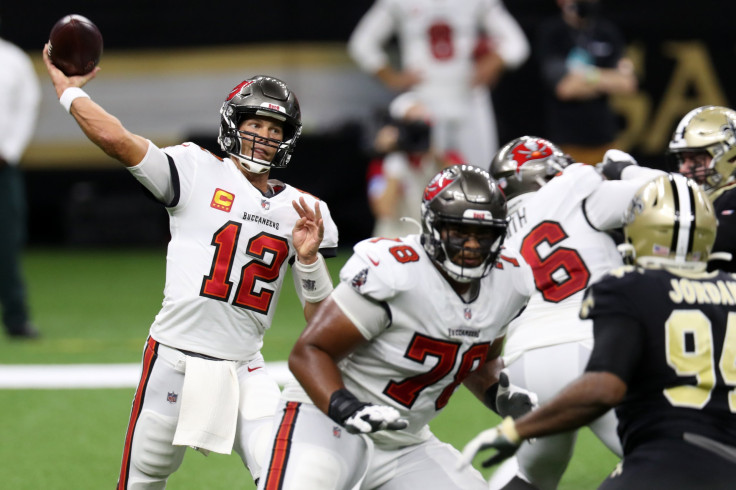 © Copyright IBTimes 2023. All rights reserved.