NFL Week 2 Picks Against The Spread: Predictions For Every Game ATS In The Second Week Of 2013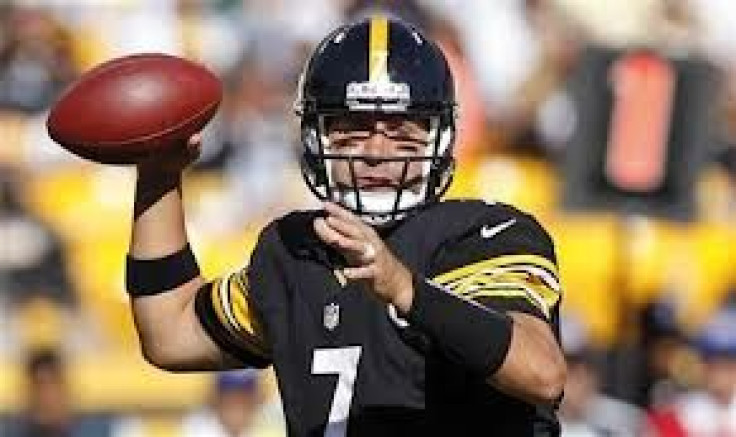 Week Two of the NFL season is set to begin on Thursday with the biggest betting line of the week. The England Patriots are double-digit point favorites over the New York Jets, who just learned that Mark Sanchez has likely been lost for the year.
Eight underdogs covered the point spread in Week One, with one game ending as a push. Below are picks against the spread for all 16 contests in Week Two.
New York Jets (+11) at New England Patriots
Considering all the injuries they have suffered, 11 points seems like a lot for the Patriots to be giving the Jets. Without Rob Gronkowski and Danny Amendola, Julian Edelman will become Tom Brady's No.1 receiver. Rex Ryan has played New England close most of the time, since coming to New York. Rookie quarterback Geno Smith might have trouble in his second career start, but he should keep the Jets in the game.
Prediction ATS: New York
San Diego Chargers (+7.5) at Philadelphia Eagles
The Chargers proved on Monday night that they still have trouble finishing strong. Michael Vick looked very good in Chip Kelly's offense, and the Eagles could have a big day this weekend.
Prediction: ATS: Philadelphia
Cleveland Browns (+6.5) at Baltimore Ravens
In the 2013 NFL season opener, the Ravens were manhandled by the Denver Broncos. The Browns, however, didn't look much better. Baltimore should have much more success against Brandon Weeden than they did facing Peyton Manning.
Prediction ATS: Baltimore
Tennessee Titans (+9) at Houston Texans
The biggest upset of Week One may have been the Titans victory over the Steelers. Tennessee faced an anemic offense in Pittsburgh, but that won't be the case on Sunday. Jake Locker still looks like a below-average quarterback, and this contest shouldn't be close.
Prediction ATS: Houston
Miami Dolphins (+3) at Indianapolis Colts
Indianapolis should be fine after almost blowing their first game to the Oakland Raiders. Second-year quarterback Andrew Luck picked up where he left off in 2012, and he should be able to outshine Ryan Tannehill.
Prediction ATS: Indianapolis
Carolina Panthers (-3) at Buffalo Bills
EJ Manuel came seconds away from upsetting the Patriots in his rookie debut. In their home opener, the Panthers offense looked rather sluggish against the Seattle Seahawks defense with only 253 total yards.
Prediction ATS: Buffalo
St. Louis Rams (+6.5) at Atlanta Falcons
Seventeen points on turf is not what many expected from a Falcons team that is one of the favorites to make a run at the Super Bowl, but that's what Atlanta put up in their opener. Sam Bradford and the Rams showed improvement last year, and could be on their way to a winning season. They should be able to find success against a suspect defense and could even pull off the upset.
Prediction ATS: St. Louis
Washington Redskins (+7.5) at Green Bay Packers
It took Robert Griffin III a few quarters to finally get back in the grove in his return to the field. After knocking off some of the rust, Griffin should be able to keep the Redskins in the game for most of the way against a Packers teams looking to rebound from a tough loss to the San Francisco 49ers.
Prediction ATS: Washington
Dallas Cowboys (+3) at Kansas City Chiefs
The Chiefs may have played the most complete game in Week One, while the Cowboys barely won when their opponent had six turnovers. Evidence from last Sunday suggests that Alex Smith and Kansas City should take care of business at home.
Prediction ATS: Kansas City
Minnesota Vikings (+6) at Chicago Bears
Adrian Peterson can only do so much for the Vikings offense. Christian Ponder isn't good enough to keep up with an improved Bears team.
Prediction ATS: Chicago
New Orleans Saints (-3) at Tampa Bay Buccaneers
Josh Freeman had one of the worst quarterback performances in Week One, but his level of inconsistency makes it hard to project if he'll do the same in Week Two. Drew Brees and the Saints are a different team on the road, but they should have enough firepower to outlast their division rivals.
Prediction ATS: New Orleans
Detroit Lions (-1.5) at Arizona Cardinals
With Carson Palmer at the helm, the Cardinals offense looks much improved from a year ago. Running back Reggie Bush gives Matthew Stafford another dynamic playmaker to work with, but the Lions seem too undisciplined to be favored on the road.
Prediction ATS: Arizona
Jacksonville Jaguars (+5.5) at Oakland Raiders
This is one of the few games all year in which the Raiders will be favored. More than a few points may seem like a lot for a team that's likely to finish in last place, but the Jaguars are probably the worst team in the NFL. Terrelle Pryor showed some good signs against the Colts and should be able to do enough to get Oakland to 1-1.
Prediction ATS: Oakland
Denver Broncos (-4.5) at New York Giants
If New York turns the ball over like they did against the Cowboys, Peyton Manning could throw for seven more touchdowns. However, the Giants seem to play their best against top competition, and have enough weapons on offense to upset the Super Bowl favorites.
Prediction ATS: New York
San Francisco 49ers (+3) at Seattle Seahawks
The Seahawks barely got by the Panthers in their first game, but they may have the best home-field advantage in football. Look for Colin Kaepernick to come back down to earth after his 412-yard performance against the Packers.
Prediction ATS: Seattle
Pittsburgh Steelers (+7) at Cincinnati
The Steelers had a lot of trouble moving the ball in Week One. That may continue against the Bengals, but their defense is good enough to keep them in the game.
Prediction ATS: Pittsburgh
© Copyright IBTimes 2023. All rights reserved.