NHL Labor Dispute Reaches Dying Days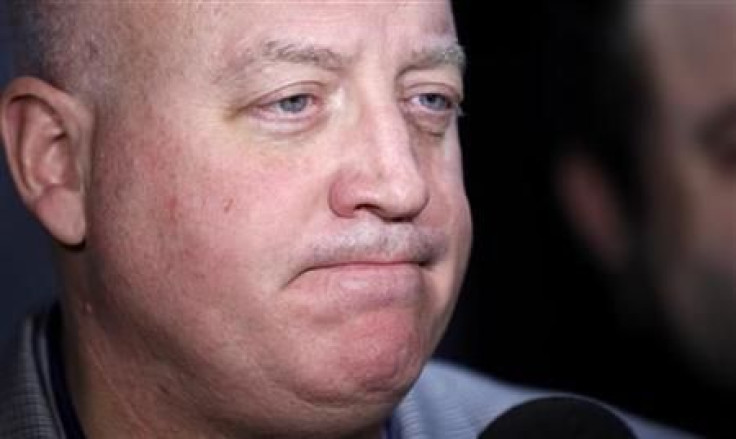 (Reuters) - The NHL and the players union are expected to be back at the bargaining table by Monday in a bid to end their bitter labor dispute, league deputy commissioner Bill Daly said on Sunday.
The two sides held what were described as informational meetings earlier on Sunday as they worked to reach a new collective bargaining agreement that would salvage a limited season.
"Hopeful that we return for a bargaining meeting either tonight or tomorrow morning," Daly said in an email to Reuters.
NHL Players' Association spokesman Jonathan Weatherdon later said there would be no more face-to-face meetings on Sunday.
"The plan is for the sides to meet tomorrow (Monday)," he said via email.
There have been no negotiations since December 13.
The two sides spent the weekend discussing a new proposal by the NHL that reportedly is contingent on a regular season of at least 48 games starting no later than January 19.
The league's offer, made on Thursday, is said to include changes in NHL proposals on term limits for players contracts, salary variance and buyouts.
The offer would extend the limit of player contracts to six years from the NHL's previous offer of five, adjust yearly salary variance to 10 per cent from five per cent and permit one buyout for each team before the 2013-14 season that would not count against the team's salary cap.
Players have been locked out since mid-September and the league has cancelled games through January 14, more than 50 percent of the regular season which was scheduled to start in October.
At stake is how to divide $3.3 billion in annual revenue.
With the talks stalled, the players have given their union's executive board the authority to file a disclaimer of interest, which would essentially dissolve the union and allow individual players to file anti-trust lawsuits against the league. The board has until Wednesday to make a decision.
The dispute is the NHL's fourth work stoppage in 20 years and first since a lockout forced cancellation of the entire 2004-05 season.
© Copyright IBTimes 2023. All rights reserved.