Nightline Tours Apple's Foxconn Factory in China: 10 Things We Learned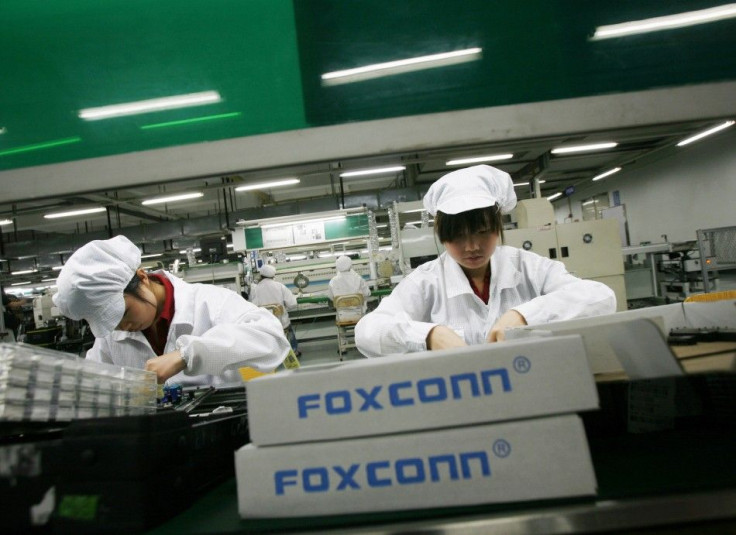 In recent weeks, Apple has received increasing scrutiny over the working conditions within the factories that produce its highly profitable products like the iPad and MacBook. In an ABC exclusive that aired Feb. 21, Nightline was permitted to tour Apple's largest manufacturer, Foxconn, at its facilities in Shenzhen, China.
Here are 10 things what we learned from the report:
1. Most of the factory workers are just out of high school, few older than 30.
2. Many of them come from poor and underdeveloped regions of China, hundreds of miles away, and have left their families behind.
3. They work 12-hour shifts with two one-hour meal breaks. (Note: In a single shift, a worker bores the Apple logo into 3,000 aluminum laptop casings.)
4. They make $1.78 an hour. (Note: This figure was recently doubled, following a wave of worker suicides in the beginning of 2010. See item 7 for more information.)
5. Many of them live in on-site dormitories, eight people to a room with bunk beds, for a monthly fee of $17.50.
6. There is a cafeteria, where the average meal costs $0.70 for a plate of meat and rice. Other on-site amenities include: an athletic field, Internet café and classrooms for English lessons and other studies.
7. In the spring of 2010, netting was put up around the facilities and living quarters, following the suicides of nine Foxconn workers who jumped to their deaths in the span of three months. A counseling center was also placed on-site. (Note: A total of 18 Foxconn workers have committed or attempted suicide in recent years.)
8. Apple is one of many companies that uses Foxconn's facilities to produce its products. (Note: Foxconn declined to confirm that Intel, Nintendo and Dell are among its other clients.)
9. Apple recently joined the Fair Labor Association, an international labor rights non-profit, for a fee of $250,000, and paid $35,000 for the FLA to audit its Foxconn facilities in Shenzhen.
10. The FLA examined time cards and pay records of Foxconn workers, and surveyed 30,000 workers, who answered questions anonymously. The results of the audit will be published in March.
View the full report here:
http://abcnews.go.com/watch/nightline/SH5584743/VD55173552/nightline-221-apples-chinese-factories-exclusive
© Copyright IBTimes 2023. All rights reserved.
FOLLOW MORE IBT NEWS ON THE BELOW CHANNELS