Nikki Haley CNN Town Hall: GOP Candidate Supports Ukraine, Slams Trump's Kim Jong Un Praise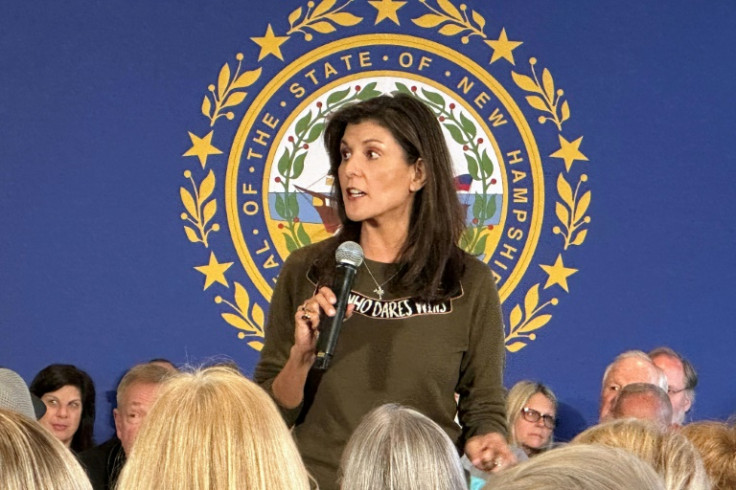 KEY POINTS
The former U.S. ambassador to the UN said the conflict in Ukraine is a 'war about freedom'
Haley also said there is 'nothing good or decent' about North Korean leader Kim Jong Un
She will become the first Asian-American GOP presidential nominee if she is successful in the primary
Republican presidential candidate Nikki Haley has said she supports Ukraine amid its conflict with Russia and slammed former President Donald Trump for congratulating North Korean leader Kim Jong Un.
Haley made the comments while speaking at a CNN town hall in Iowa on Saturday. She added that a victory for Ukraine amid the conflict means "a win for all of us."
"This is bigger than Ukraine. This is a war about freedom, and it's one we have to win," she said, adding, "This is about preventing war. And so the way you prevent war is not that we give cash to Ukraine and not that we put troops on the ground, but that we get with our allies and make sure that we give them the equipment and ammunition to win."
Her response was in stark contrast with other Republican presidential candidates. Trump, for instance, has refused to say whether he wants Ukraine to win the war. He has also avoided the question if he believes Russian President Vladimir Putin is a war criminal.
Florida Governor Ron DeSantis, another candidate for the Republican 2024 presidential nomination, had earlier suggested that China poses more of a threat to the United States than Russia, and referred to the conflict in Ukraine as a "territorial dispute."
In addition to contrasting views on the war in Ukraine, Haley also said she did not like how Trump congratulated Kim Jong Un after North Korea was appointed to the World Health Organization, adding that there's "nothing good or decent about" the North Korean leader.
"I don't think we should congratulate dictators. Congratulate our friends. Don't congratulate our enemies. It emboldens them when we do," she said.
Haley is one of the 10 candidates for the Republican presidential nomination. She was previously elected as the governor of South Carolina and was the first woman to hold that position. She also served as the U.S. ambassador to the United Nations. If successful in the primary, Haley will become the GOP's first Asian-American presidential nominee.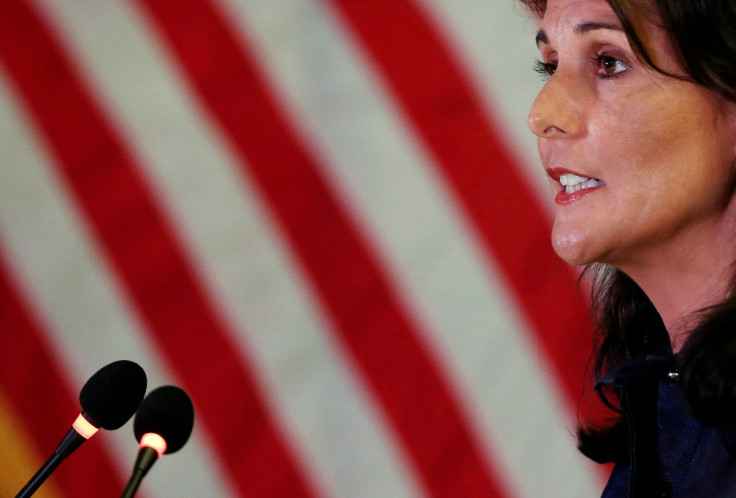 © Copyright IBTimes 2023. All rights reserved.