NMIXX's Sullyoon Reveals Reason Why She Chose JYP After Passing Audition In 'Big 3' Agencies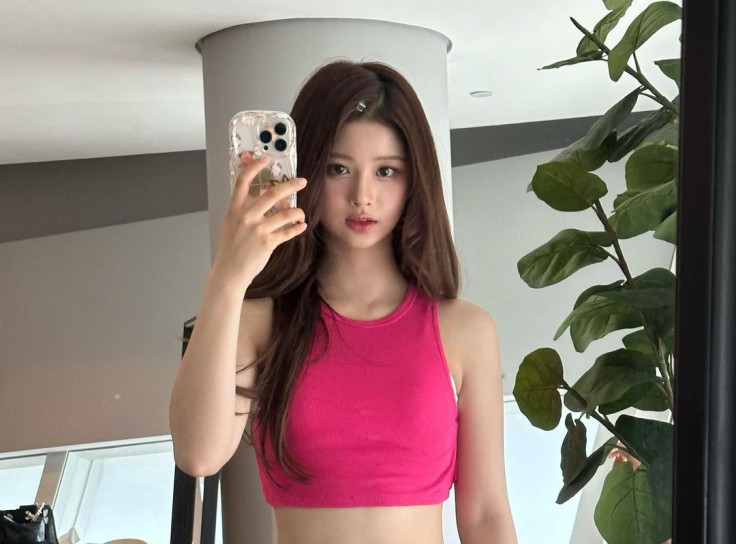 KEY POINTS
NMIXX member Sullyoon recently made a guest appearance on KBS' "LeeMujin Service"
Sullyoon confirmed that she received offers from other major entertainment labels in South Korea
Sullyoon chose JYP because she's a fan of TWICE
NMIXX member Sullyoon chose to sign with JYP Entertainment because of one of the company's acts.
During a recent interview on KBS' "LeeMujin Service," the 19-year-old South Korean artist confirmed that she passed the auditions at "all three major agencies" in South Korea.
Sullyoon revealed that the "biggest reason" why she ultimately joined JYP Entertainment was that she is a huge fan of TWICE, who debuted under the agency back in 2015.
"I've really liked TWICE for a long time, so I looked up a lot of videos and watched a lot of stages. So, I thought, 'I really want to join!'" she told host Lee Mu-jin, as seen in a clip uploaded by Twitter fan account @nmixxpics_.
Sullyoon did not name the companies from which she received offers. The Twitter user, however, claimed that it was SM Entertainment and YG Entertainment in the caption.
International Business Times could not independently verify this information. But a report from Koreaboo in March 2022 claimed that the singer-dancer did receive offers from the said labels, along with other well-known companies in South Korea such as Fantagio and Woollim Entertainment.
Sullyoon previously said she was cast in 2020 through a private audition after a special lecturer at her school introduced her to a JYP employee when she was in middle school.
She also revealed that she performed MOMOLAND's "Wonderful Love," Taeyeon's "11:11," and Ailee's "Singing Got Better," during her audition.
In February 2022, Sullyoon debuted as a member of NMIXX alongside Haewon, Lily, Jinni, Bae, Jiwoo, and Kyujin. They released their first mini album, "Ad Mare," which featured the songs "O.O." and "TANK," along with its instrumental versions.
Originally a seven-member group, Jinni departed from the group in December of the same year due to "personal circumstances." She recently signed with Sublime Artist Agency in April.
NMIXX returned with new music Tuesday, releasing a single album titled "A Midsummer NMIXX's Dream." The album featured two tracks: "Party O'Clock" and "Roller Coaster."
Check out below the full episode of Sullyoon's appearance on "LeeMujin Service," where she performed a stripped-down version of "Roller Coaster" as well as her own rendition of Younha's "Waiting" and Charlotte Lawrence's "Joke's On You."
© Copyright IBTimes 2023. All rights reserved.