'Not Safe With Nikki Glaser' Pilot Tackles The Friend Zone And Foot Fetishes In New Comedy Central Series [VIDEO]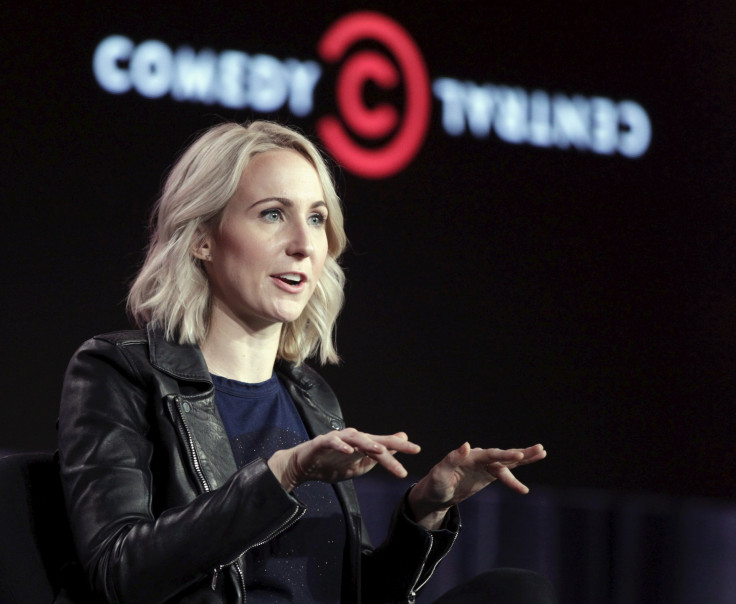 Comedy Central is continuing its winning streak of allowing talented comedians to headline their own shows with the release of "Not Safe With Nikki Glaser." In the series, Glaser, 31, takes audiences on a journey through the modern world of sex, relationships and all the comedy that can be found in between.
The pilot episode of "Not Safe" aired on Comedy Central on Tuesday offering curious fans a taste at what the show will entail. Although she's friends with, and often finds herself compared to, Amy Schumer, Glaser's show is a far cry from the sketch comedy that made "Inside Amy Schumer" so popular. Instead, the comedian opts for panel discussions with other funny people and field segments that have a focus on things that are not safe for work.
For example, the first episode of the series saw the host explore the world of fetishes by attending a party for people that are obsessed with feet. In the clip below, she speaks with a man in attendance at the party to get his opinion on her feet and how well they play in the community of men that are turned on by them.
The episode also contained a segment on the concept of being in the "friend zone." For those unfamiliar, it is the modern-day equivalent of unrequited love. It's the sad phenomenon when one person has romantic feelings for someone that only considers him or her to be a buddy. To explore the topic thoroughly, Glaser brought in a polygraph machine and hooked some of her friends up to it to see what they thought of her in a lie-free environment.
For those that enjoyed the above clips or the pilot episode, Comedy Central is doing everything in its power to make sure "Not Safe With Nikki Glaser" is made available to all consumers. Not only does it have a companion Snapchat-exclusive series, "Quickie with Nikki," but the Wrap reports that the network is also offering users who log in with authentic cable provider information the chance to stream new episodes just one day after they air. In addition, "Not Safe" episodes will drop on iTunes, Microsoft Movies & TV, Amazon Video, Google Play, Vudu and Verizon Flexview the day after they air.
"Not Safe With Nikki Glaser" airs Tuesdays at 10:30 p.m. EST on Comedy Central.
© Copyright IBTimes 2023. All rights reserved.