With Trevor Noah And Larry Wilmore, Comedy Central Struggles To Follow Its Own Act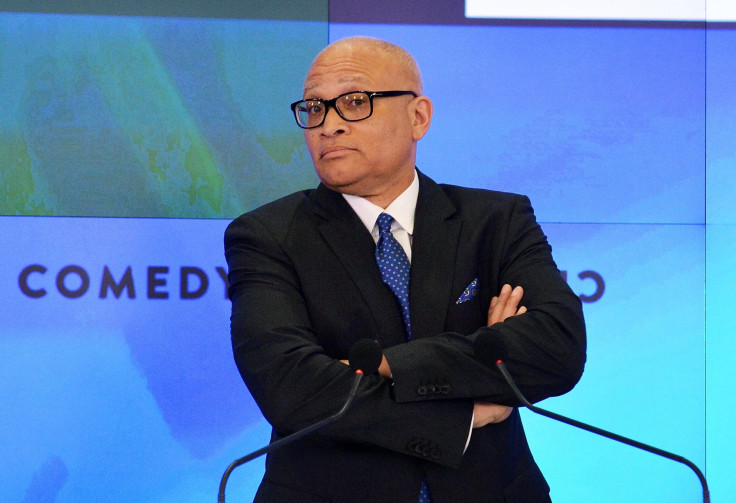 Everyone knows it takes time for comedians to develop their voice and build an audience. But for Larry Wilmore and Trevor Noah, Comedy Central's two new late-night hosts, time may be the one luxury they don't have.
That's because Comedy Central's ratings, by traditional standards, are no laughing matter. The Viacom-owned network has suffered a 33 percent loss of viewers age 18-49 over the past year, according to Nielsen data analyzed by the research firm MoffettNathanson. The channel has suffered double-digit ratings declines for the last eight weeks, and was down more than 50 percent for one of them.
The loss of "The Colbert Report" host Stephen Colbert in December and "The Daily Show" host Jon Stewart in August shook the network. And new hosts Larry Wilmore of "The Nightly Show" and Trevor Noah of "The Daily Show" have been off to a slow start -- expectedly so, given the popularity of their predecessors.
"To be fair, 'The Colbert Report' was a cable hit, so setting that as a bar for Wilmore to cross is daunting," said Jonathan Gray, professor of media and culture studies at the University of Wisconsin. "I imagine that Comedy Central knew its numbers would drop, and that their expectations for Wilmore were lower."
But Wilmore and Noah are entering late-night comedy at a particularly difficult time. Young people -- the primary target for Comedy Central -- are watching less TV. According to a MarketingCharts analysis, 18- 24-year-olds watched 11 percent less TV in the second quarter of 2015 than they did in the same quarter last year.
"[Comedy Central] is a network that attracts a core audience of young adults who are watching less television as measured by Nielsen over the past few years," said Brad Adgate, senior vice president and director of research at Horizon Media.
The decline impacts ratings, and by extension, ad revenue, he said.
That Viral Feeling
But there may be more at play than just demographics. The so-far-weak response to Wilmore may be a symptom of a more low-key style that does not lend itself to the kind of viral segments enjoyed by Colbert, who had a knack for producing snappy, sharable content.
"Larry Wilmore's show has a different format," said Amy Bree Becker, assistant professor of communication at Loyola University Maryland. "It's much more of a panel, whereas Colbert and Stewart did a more of a traditional format with a newscast and then an interview. They were closer to what people expected with late-night comedy."
As expected, Wilmore's tone is different from Colbert's, something viewers may or may not grow to like.
"The interviews for Colbert and Stewart dealt with serious issues but had more of a lighthearted tone. It's still comedy on the Larry Wilmore show as well, but the conversations were a bit more jovial," Becker said.
Reviews on the website IMDb offer a glimpse at how the initial reactions to Colbert's and Wilmore's solo launches differ. Reviews of Colbert's then-new show in 2005 were mostly positive, while initial reviews of "The Nightly Show" so far skew negative.
Wilmore has made headlines on a number of occasions, including segments on the growing number of rape allegations against Bill Cosby and Rupert Murdoch's "real black" tweet.
But he hasn't reached "viral" status, a goal Trevor Noah, on the other hand, has prioritized.
Trevor Noah's debut results were mixed. He drew 3.5 million viewers, around the same number as Stewart's highly watched final episode. But that was across all of Viacom's networks, including MTV, VH1, BET and Nick at Nite. On Comedy Central alone, Noah barely reached 1 million.
More Presence, More Pressure
To be sure, the stakes are much higher today for Noah and Wilmore than they were for Stewart and Colbert. When Stewart inherited the "The Daily Show" from Craig Kilborn in 1999, Comedy Central was nowhere near the brand it is today. It was a small network that few noticed or cared about. Colbert's solo start in 2005 was also a quieter affair.
Now the question remains whether the network, with its raised profile, will show that same patience with its newer hosts. A representative for Comedy Central did not respond to a request for comment on its strategy.
Noah's staff at "The Daily Show" has put significant effort into making content more viral, and Wilmore's staff may want to follow suit, say experts.
"That's the way that young people tend to get their media content. I think it might make more sense," Becker said.
While analysts and advertisers wait to see if Comedy Central's ratings will pick up, others laud the network's efforts to make late night a more diverse landscape.
"Comedy Central has done something interesting here," the University of Wisconsin's Gray added. "In a matter of a few short years, they've gone from being a very white, very male channel to being headlined by the likes of Wilmore, Noah, Amy Schumer, 'Broad City' and 'Another Period.' "
Wilmore recently said in an interview with the Hollywood Reporter that the network remains supportive and has taken a long-term view on the show's growth.
In the meantime, help could be on the way in the form of the 2016 election, which could give the new hosts the boost they need to spark conversations in the same way their predecessors did. For now, it's a waiting game to see if Wilmore and Noah can up Comedy Central's ratings -- and social media presence -- before time runs out.
© Copyright IBTimes 2023. All rights reserved.