Nyamulagira Volcano: New Eruption in DC Congo Spewing Lava and Smoke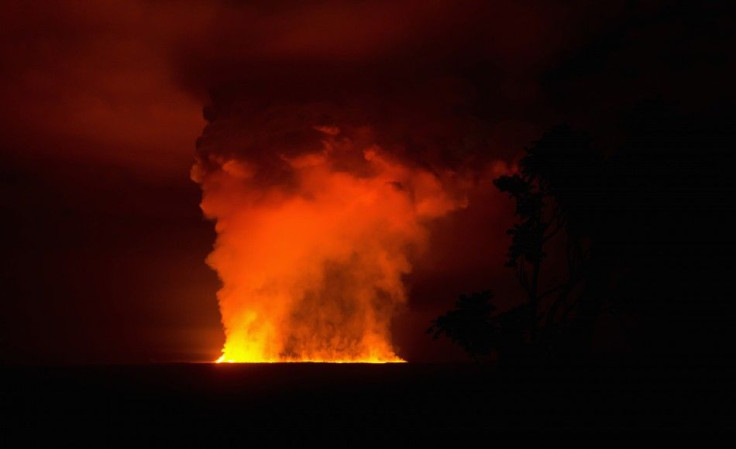 Nyamulagira Volcano, also known as Nyamuragira, erupted to life around 22 km from the city of Goma in eastern DR Congo, spewing massive volumes of lava and smoke.
It has been reported that the eruption occurred on a lower section of the volcano, or in a separate caldera, with lava flowing north into a non-populated section of the park.
Generally, the Nyamulagira, being an active volcano in the Virunga Mountains, erupts every two years. The volcano lies within the Virunga National Park.
Prior to this, there have been many other massive eruptions in the area, frequently modifying the morphology of the caldera floor, as well as from the numerous fissures and cinder cones on the volcano's flanks.
Apart from this, there is also a lava lake in the summit crater that has been active since the year 1921, drained in 1938, at the time of a major flank eruption.
Although, the recent eruption could continue for some weeks or even months, there have been no reports of harm to lives and property around the area.
© Copyright IBTimes 2023. All rights reserved.