NYC Art Gallery Internships: Unpaid Labor On NYFA Job Board, But Are Postings FLSA Compliant?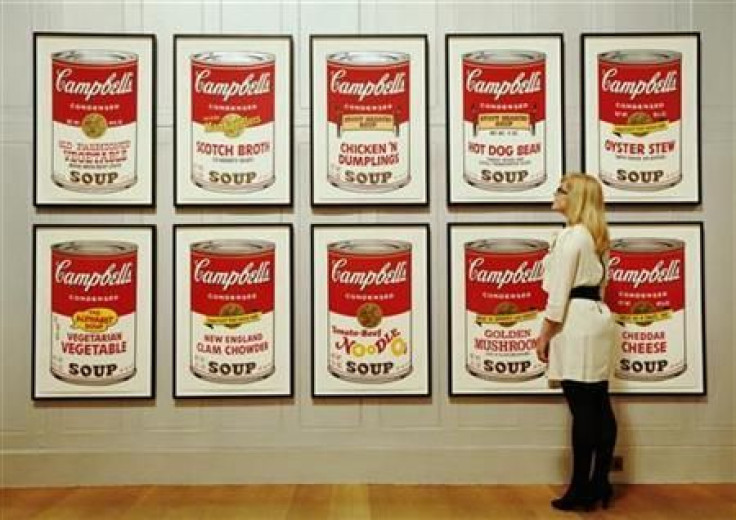 On the Upper East Side of Manhattan, interns at the Franklin Parrasch Gallery perform a variety of day-to-day administrative tasks, including "cleaning and maintenance of the space" and "assisting with lunch preparation."
At Stux Gallery on West 57th Street, intern duties include "greeting clients," fielding "incoming phone calls, maintaining the front desk area and book display, keeping show cards and press releases stocked and assisting with upcoming exhibitions including some light art handling." On top of that, they are expected to know Photoshop, Illustrator and Microsoft Office.
And down at the Shin Gallery on the Lower East Side, preference is given to prospective unpaid interns who have already have prior gallery experience.
All of these descriptions have one thing in common: They were taken from recent unpaid internship postings on the job board run by the New York Foundation for the Arts, or NYFA. The 43-year-old networking organization prides itself on maintaining the most comprehensive database for artists' resources in the country, but as evidenced by the above internship descriptions -- all posted by for-profit art galleries located in posh Manhattan neighborhoods -- NYFA may be achieving quantity at the expense of quality.
The pervasiveness of gallery internships on NYFA's job boards raises questions about the extent to which the foundation should actively screen postings to ensure that they comply with state and federal labor laws. The Fair Labor Standards Act states that unpaid internships in the for-profit sector are legal only for training purposes. In 2012, an anonymous activist group called Arts & Labor -- an offshoot of Occupy Wall Street -- posted an open letter to NYFA asking it to stop publishing listings for unpaid internships at for-profit companies, but it's unclear if anyone at NYFA ever saw it.
Reached by email, Michael Royce, NYFA's executive director, said the group screens postings vigorously. "The staff goes through an extensive checklist to make sure that all postings comply with labor laws and has on numerous occasions refused to post internships that we believe were not within the law," he said. "We strongly oppose the exploitation of not just artists but anyone and urge any artist who feels that they are being unfairly treated to extricate themselves from the situation. NYFA has a strong track record for helping artists for a multitude of reasons and is happy to provide guidance to any artist who feels they might be in an unacceptable situation."
NYFA's job board drew scrutiny recently when the arts blog Hyperallergic called attention to a series of postings seeking unpaid volunteers for the Marina Abramović Institute, a nonprofit performance space that had recently raised more than $660,000 on Kickstarter. The institute posted to NYFA seeking volunteers to perform a variety of highly skilled tasks, including video production, photo editing and CSS coding.
Those postings, which circulated on social media, rekindled a common complaint among aspiring arts professionals: that arts organizations habitually take advantage of their glamorous reputations to entice job candidates who are willing and able to work for no pay. Critics have long said that unpaid internships perpetuate the barriers to entry that keep underprivileged workers from breaking into certain industries. "The art world is plagued by these unpaid positions," Hrag Vartanian, Hyperallergic's cofounder, wrote in 2012. "[They] allow individuals from wealthier backgrounds to benefit from getting their foot in the door, while individuals who can't afford the privilege of working for free -- and it is a privilege -- aren't given the opportunity."
From a legal standpoint, unpaid internships at for-profit art galleries are particularly problematic. The U.S. Department of Labor's Fact Sheet #71 specifically states that interns in the for-profit sector "may not displace regular employees." And yet posting after posting features unpaid art-gallery job descriptions that are virtually indistinguishable from any other retail environment. Cleaning, answering phones, taking inventory and other such duties are necessary functions of any business.
In response to growing criticism of unpaid internships, some arts-related job boards -- Playbill.com and NYU's Wasserman Center, for example -- have tightened their restrictions, requiring employers to "sign off" on job postings and agree that their internships meet FLSA requirements.
But for NYFA, being more selective about the jobs it posts would involve more than just giving up bragging rights; it would mean giving up revenue -- it charges employers $70 to post a two-week job listing. For someone who eventually gets three months of free labor, that's not a bad deal.
Got a news tip? Email me. Follow me on Twitter @christopherzara.
© Copyright IBTimes 2023. All rights reserved.