Oakland Raiders Owner Al Davis, a 'True Legend,' Dies at 82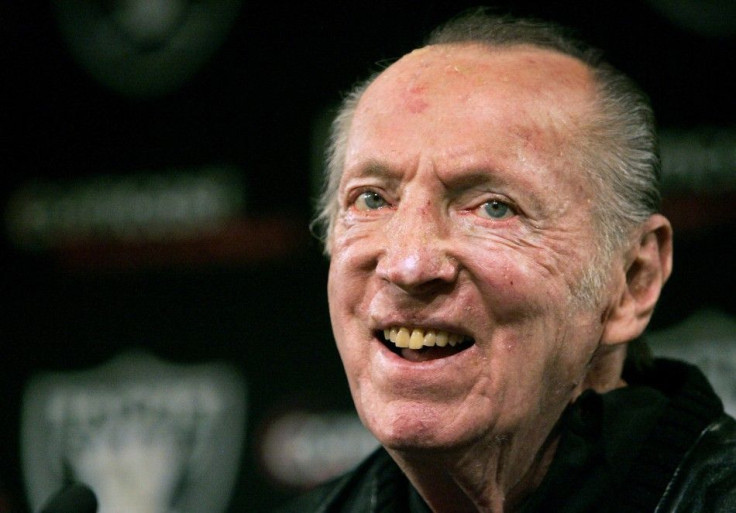 Oakland Raiders owner and Pro Football Hall of Famer Al Davis died at his home in Oakland, Calif., on Saturday at the age of 82. National Football League Commissioner Roger Goodell called Davis a true legend of the game.
Al Davis's passion for football and his influence on the game were extraordinary, Goodell said in a statement released by the league. He defined the Raiders and contributed to pro football at every level. The respect he commanded was evident in the way that people listened carefully every time he spoke. He is a true legend of the game whose impact and legacy will forever be part of the NFL.
NFL.com describes Davis as a charming, cantankerous, and compassionate man who once moved into a hospital room to be with his wife when she suffered a serious heart attack in the 1970s.
Often a rebel, Davis is credited with establishing a team whose silver-and-black colors and pirate logo symbolized his attitude toward authority, both on the field and off, according to NFL.com.
The Associated Press reported it was this rebellious spirit that helped turn the NFL into the most successful sports league in U.S. history.
During the 1980s, Davis fought and won in court the right to move his team from Oakland to Los Angeles. After moving the team back to the Bay Area in 1995, Davis went to court and sued for $1.2 billion to establish that he still owned the rights to the L.A. market, according to reports.
His team was one of the most successful in the game and frequently lived up to Davis' motto, Just Win, Baby.
Davis was born in Brockton, Mass., and grew up in the Brooklyn borough of New York. He was a graduate of Erasmus Hall High School and Syracuse University. He became an assistant coach with the Baltimore Colts at age 24. He was also an assistant coach at The Citadel and the University of Southern California before he joined the Los Angeles Chargers of the new American Football League in 1960.
Three years later, Davis was hired by the Raiders and became the youngest general manager-head coach in pro football history with a team he called the Raid-uhs.
In 1992, Davis was elected to the Pro Football Hall of Fame. As a trailblazer, Davis hired the first black head coach of the NFL's modern era, Art Shell, in 1988. He also hired the NFL's first Latino coach, Tom Flores, and its first female CEO, Amy Trask.
During this indescribably difficult time, let us all reflect upon what it means to be a Raider -- let us all reflect upon how privileged we are to be Raiders -- and let us all be Raiders, Raiders CEO Trask said in a statement.
© Copyright IBTimes 2023. All rights reserved.