Obama To Sign First Overhaul Of Toxic Chemical Rules In 40 Years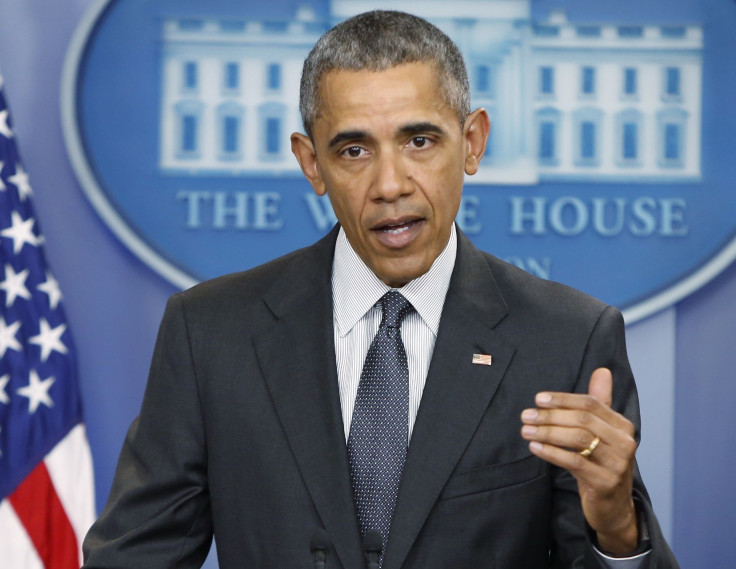 President Barack Obama is set to sign into law the first overhaul of toxic chemical rules in 40 years, marking a rare moment of cooperation between the Republicans and the Democrats.
"By removing 40-year-old barriers and modernizing procedures, we reduce the risk to consumers. This means the chemicals and products we use every day will be safer for Americans," Reuters reported Republican House Speaker Paul Ryan saying last month.
Lawmakers from both parties, along with Environmental Protection Agency (EPA) Administrator Gina McCarthy, environmental advocates and industry groups that backed the legislation, are to join Obama Wednesday for the ceremony.
Along with updating rules for tens of thousands of everyday chemicals used in household cleaners, clothing and furniture, the bill also sets safety standards for harmful chemicals like formaldehyde and styrene, and minerals such as asbestos.
The Associated Press reported White House press secretary Josh Earnest saying the bill was an outlier in a political climate in which the two parties agree on little.
"Any time you see Democrats and Republicans come together on a piece of legislation, it does reflect a measure of compromise, which means that there may be some people who will criticize it because it's not perfect," Earnest said.
The bill, which the Congress spent more than three years working on, rewrites the 1976 Toxic Substances Control Act and attempts to "bring chemical regulation into the 21st century," according to the American Chemistry Council, the AP reported.
The House of Representatives had passed the measure with a 403-12 vote last month.
With the Senate passing it on a voice vote, the bill showcased an unusual degree of consensus for legislation that gives the EPA new authority to assess the safety of new and existing chemicals, despite the attempt by many Republicans in recent years to pull funding for the EPA or eliminate it entirely.
Former New Jersey Senator Frank Lautenberg, the bill's namesake, died in 2013 after repeated attempts to amend the existing law.
© Copyright IBTimes 2022. All rights reserved.
FOLLOW MORE IBT NEWS ON THE BELOW CHANNELS