Oh Family Switches To Life On Martian Time, Keeping Up With Curiosity Rover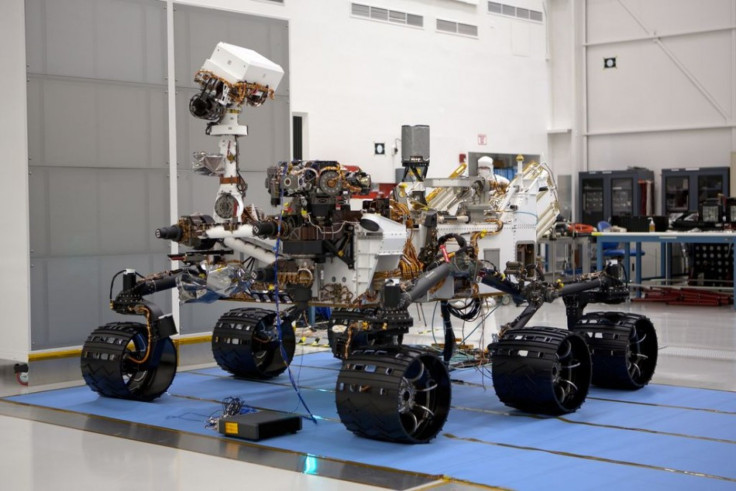 Life has become otherworldly for NASA flight director David Oh's family, who have switched their biological clocks to "Mars time."
The change is standard protocol for a cadre of scientists who spend the first three months of every Martian mission living longer days, but it's unusual for an entire family to jump along. But Oh's family, encouraged by his wife Bryn, has taken to setting their three kids' clocks off as well to join dad in his mission.
"We all feel a little sleepy, a little jet-lagged all day long, but everyone is doing great," Bryn Oh told the Associated Press two weeks after the experiment started.
The Oh children -- Braden, 13, Ashlyn, 10, and Devyn, 8 -- started off the experiment slowly. The children stayed up later, going to bed at 11:30, and woke up at 10 a.m.
Martian days, known as sols, are 39 minutes, 35 seconds longer than those on earth, a fairly minor change that compounds itself as the days pass. NASA has nearly 800 people syncing their body clocks to the change, putting something of a damper on their usual body clocks and creating odd hours for workers. To keep things normal, employees on Mars time will greet each other as if it's actually morning, though it may really be 4 a.m.
The Ohs have adopted their father's schedule fully, and are now having odd meals such as 3 p.m. breakfasts in order to keep up. The AP reported their front door sports a sign that reads "On Mars Time: Flight Director Asleep. Come Back Later."
"Some of them think it's really cool to have the kids along," father David said. "Some who worked on other Mars missions have said, 'You're crazy.'"
The kids and wife have become part of the experiment, sporting wireless monitors that count their steps, calories used and sleep patterns. They black out their curtains if they need to sleep during daylight hours, and a singular digital clock in the master bedroom keeps the accurate Martian time.
The complaints that come along with such odd hours have also brought benefits, such as the luxury of having the world to yourself while everyone is asleep and taking nighttime hikes around the local hills.
The family went so far as to reschedule doctors' appointments and use their vacation time on what has become a staycation. But the time spent on Mars will be short-lived. The kids need to go to school in September.
© Copyright IBTimes 2023. All rights reserved.
FOLLOW MORE IBT NEWS ON THE BELOW CHANNELS