Olympics Could Spark Measles Outbreak, CDC Warns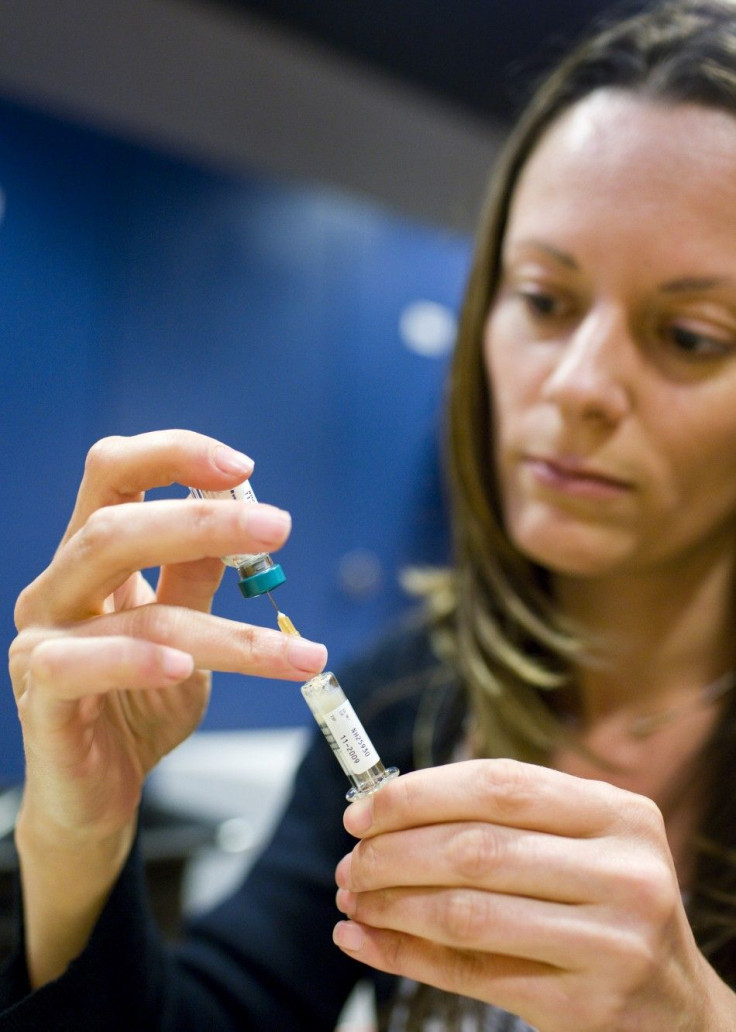 Officials Tuesday warned that American tourists unvaccinated for measles may become exposed to the virus during trips to the Summer Olympics and the Euro 2012 soccer cup - and that may cause potential outbreaks of the disease in the U.S.
Officials said they anticipated both events would draw large American crowds to a continent where the virus is much more prevalent due to lower vaccination rates.
Measles caused eight deaths and 26,000 illnesses in Europe in 2011, according to the CDC, whereas officials reported only 214 cases in the U.S.
Disease knows no borders, Rebecca Martin, director of the CDC's Global Immunization Division, told USA Today. We are concerned about Americans coming back from the Olympics this summer and unknowingly infecting others.
The Ukraine, the host country of Euro 2012, is the site of a large measles outbreak with 5,000 cases reported so far in 2012, according to the European Center for Disease Prevention and Control.
The Summer Olympics will begin on July 27 in London; the U.K. experienced 1,086 cases of measles in 2011, according to U.K. Health Protection Agency.
The difference in measles exposure comes from widely varying vaccine rates between the U.S. and Europe. Typically, 90 percent of Americans become vaccinated for measles, whereas rates in Western Europe can reach 50 percent, according to the Associated Press.
Vaccination rates need to be at least 90 percent for measles to be controlled, according to the CDC.
Children routinely become vaccinated for measles between 12 and 15 months old as part of the measles, mumps, rubella (MMR) vaccine. The virus was under control in the developed world until 1998 when a paper was published establishing a link between the MMR vaccine and autism, according to the Mayo Clinic.
Vaccination rates fell after the release of the paper, and even though officials later revealed that the research was faked, vaccination rates in England, France and other parts of Western Europe remain too low to offer herd immunity, a term used to describe a form of immunity that occurs when enough people are vaccinated to protect those who aren't vaccinated.
The results have been devastating, said Gregory Poland, director of the Mayo Clinic Vaccine Research Group. The campaign against the vaccine has caused great harm to public health across multiple nations, even though it has no scientific basis.
That leaves an estimated 10 percent of Americans who have no exposure to the highly contagious measles virus, which is one of leading causes of death among young children, according to the World Health Organization.
Symptoms of measles include fever, sore throat, conjunctivitis, white spots inside the mouth and cheek and a rash. Measles can have serious complications such as bronchitis, pneumonia and encephalitis - inflammation of the brain.
CDC officials recommend that all travelers be vaccinated prior to travelling.
It's the most serious and critical thing you can do, both to make sure you're protected while you're there and so that you don't bring it back home, Erika Jenssen, the director of communicable disease outbreaks in Contra Costa County in California, told USA Today.
© Copyright IBTimes 2023. All rights reserved.