One World Trade Center On Top As Tallest Building In New York City [PHOTOS]
One World Trade Center isn't only redefining the New York skyline, it's also claiming the title of tallest building in the city, as of Monday.
Workers will be erecting steel columns that will make the unfinished skeleton of the building just over 1,250 feet high. This means that One World Trade Center is now peaking over the roof of the observation deck on the Empire State Building. When including the needle-like antenna, the Empire State Building stands at 1,454 feet high.
When complete, One World Trade Center will soar 1,776 feet, including its communications platform and a 408-foot antenna. Without its needle, One World Trade Center would be smaller than the Willis Tower in Chicago, formerly known as the Sears Tower. That massive structure is 1,451 feet without its own antennas, according to the Associated Press.
One World Trade Center was designed by David M. Childs of Skidmore, Owings & Merrill. It will be a 2.6-million-square-foot building that includes office space, an observation deck, restaurants, and broadcast and antennae facilities. The project was begun in April 2006 by Silverstein Properties but was later taken over by the Port Authority of New York and New Jersey.
According to its website, above the base of One World Trade Center will be 69 office floors, including two television broadcast floors, mechanical floors, and two restaurants.
The 408-foot antenna was designed in collaboration with artist Kenneth Snelson.
One WTC will also boast some green features such as interior daylighting, cooling systems that use reclaimed rainwater, and waste steam used to help generate electricity. The Port Authority's website stated that the building's fuel cell will generate 4.8 million watts per hour of electricity.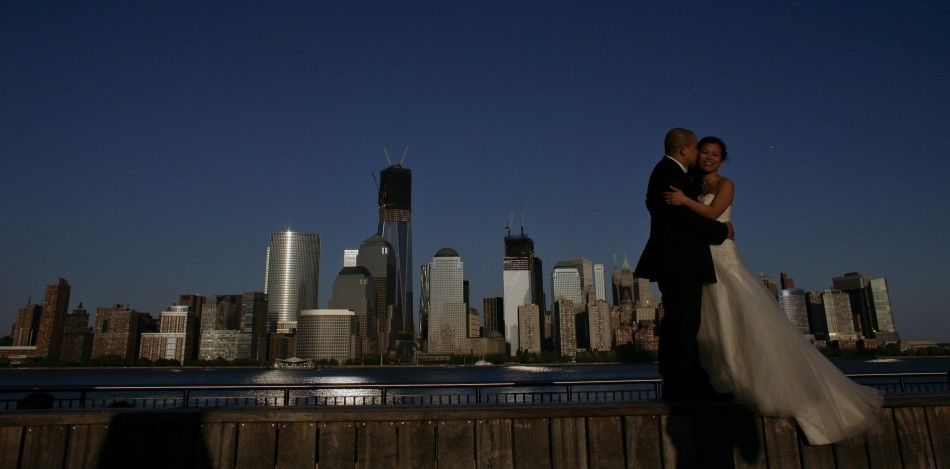 © Copyright IBTimes 2022. All rights reserved.
FOLLOW MORE IBT NEWS ON THE BELOW CHANNELS