One World Trade Center Tops Empire State Building As Tallest: History Of The Skyscraper Race In New York City [PHOTOS]
One World Trade Center is officially the tallest building in New York City. It claimed the title on Monday afternoon when it topped the 1,250 feet of the Empire State Building. But One World Trade Center isn't done yet and when it is complete, NYC's biggest skyscraper will stand at 1,776 feet, including its 408-foot antenna.
The date of completion is set for 2013. Then it will be the tallest building in the Western Hemisphere and the third-tallest building in the world after the United Arab Emirates' Burj Khalifa and Saudi Arabia's Makkah Royal Clock Tower Hotel.
Located at Ground Zero, just north of where the Twin Towers once stood, the so-called Freedom Tower will boast 104 floors and about three million square feet of office space. It is being built by the Port Authority of New York and New Jersey and has a reported price tag of more than $3.8 billion.
Plans to build a new structure came after the destruction of the World Trade Center on September 11, 2001. One World Trade Center's construction began in 2006.
The race for the tallest building began at the start of the 20th century. Early skyscrapers in Manhattan such Metropolitan Life Insurance Tower (700 feet, 50 stories), the Woolworth Building (792 feet, 60 stories) and the Bank of Manhattan (927 feet, 71 stories) marveled many. The Woolworth Building was the world's tallest from 1913 to 1930.
The Chrysler Building also briefly held the title of world's tallest in 1930 at 1046 feet, 77 stories. However, it quickly lost the top spot to the Empire State Building, which was built in 1930 to 1931 and designed by the firm of Shreve, Lamb, and Harmon.
For more than 40 years the Empire State Building and its 102 stories held the crown among the tallest skyscrapers. But in 1972 its reign as the world, and the city's, tallest came to an end when its height was surpassed by the World Trade Center, which stood at 1,368 feet and had 110 stories.
When a terrorist attack downed the World Trade Center in 2001, the Empire State Building reclaimed that title of New York City's tallest one more.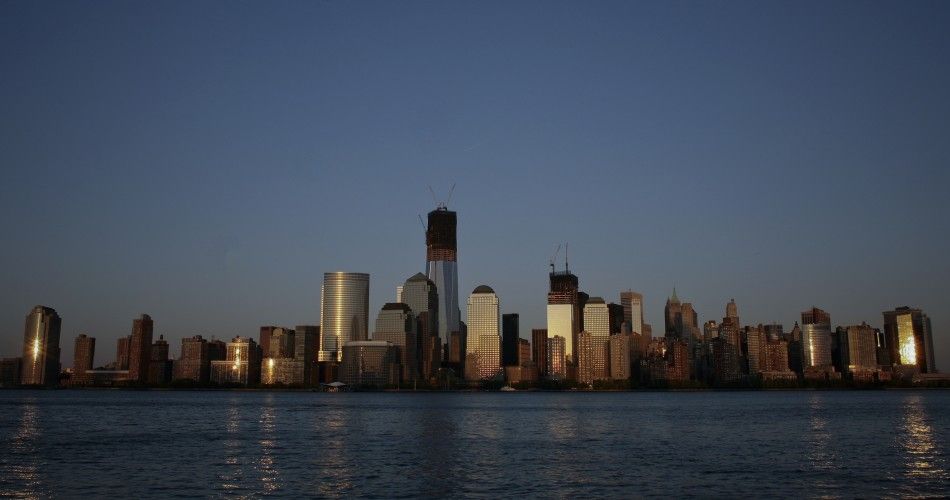 © Copyright IBTimes 2023. All rights reserved.