Oracle 3Q Results: Is Another Miss In Store?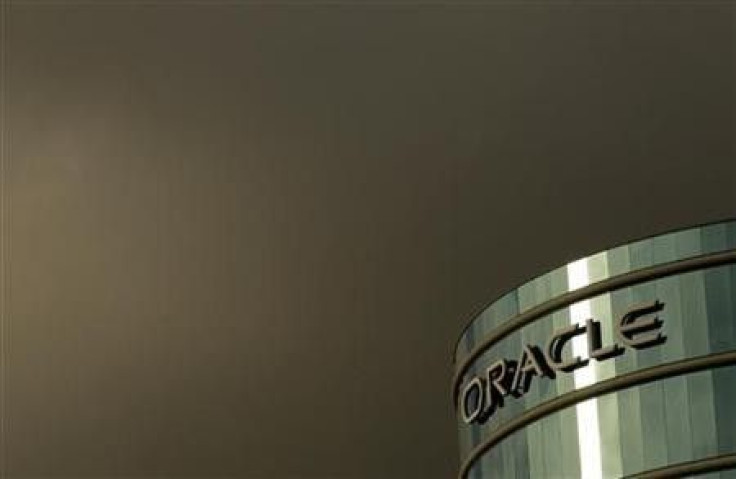 Oracle (Nasdaq: ORCL), the No. 3 software developer and No. 1 in databases, is scheduled to report third-quarter results Tuesday. Last quarter, it missed estimates and the shares plunged 15 percent, shaving as much as $5.3 billion from the net worth of CEO Larry Ellison.
Will Oracle miss again?
Chances are not, for a number of reasons.
First, Oracle shares are up 15 percent already this year, trading Monday around $29.52, valuing the Redwood Shores, Calif., enterprise software developer at $148.4 billion. Over the past year, though, the shares have been flat.
As well, the U.S. economy is reviving and U.S. technology rivals such as IBM (NYSE: IBM), which has a massive database business, and Microsoft (Nasdaq: MSFT) have reported stronger-than-expected results.
So, too, has Oracle's German rival, SAP (NYSE: SAP), which under new management has been rolling out its rival HANA software and reporting strong sales to initial customers that want to install it on third-party servers.
SAP's American Depositary Receipts are up 36 percent in 2012 and 25 percent for the past 52 weeks.
Analysts estimate Oracle will report third-quarter income from continuing operations of 56 cents a share on revenue of $9.02 billion, compared with last year's 54 cents on revenue of $8.81 billion.
Analyst Downgrades
In recent weeks, some analysts have either downgraded or raised questions about the stock.
Ross MacMillan of Jefferies last Monday downgraded Oracle from a buy to a hold, citing the SAP performance as well as raising questions about whether Oracle's purchase of server and storage products maker Sun Microsystems for about $7.4 billion in 2010. That put Oracle into the hardware business for the first time, although Ellison said that would benefit his company. Oracle has been selling huge Exadata servers.
In the past, it installed its software often on servers from Hewlett-Packard (NYSE: HPQ), the No. 1 computer services company. HP CEO Mark Hurd, after his ouster in a scandal involving company payments to a woman who was not his wife, ended up as co-president of Oracle.
At JMP Securities, Oracle shares last week were downgraded to market perform from market outperform on similar pessimism.
On more item to watch is Oracle's cash pile, which it wields for acquisitions, such as that of RightNow Technologies, the Montana-based customer service software developer for which it paid $1.5 billion. The deal closed Jan. 25.
Last quarter, Oracle reported cash and investments around $31 billion. Over the years, Oracle has acquired scores of software companies, public and private, to expand its portfolio.
Oracle shares were down 12 cents at $29.62 in early afternoon trading.
© Copyright IBTimes 2023. All rights reserved.