Oracle?s Shift To Cloud, Rivaling Salesforce.com, Gains Traction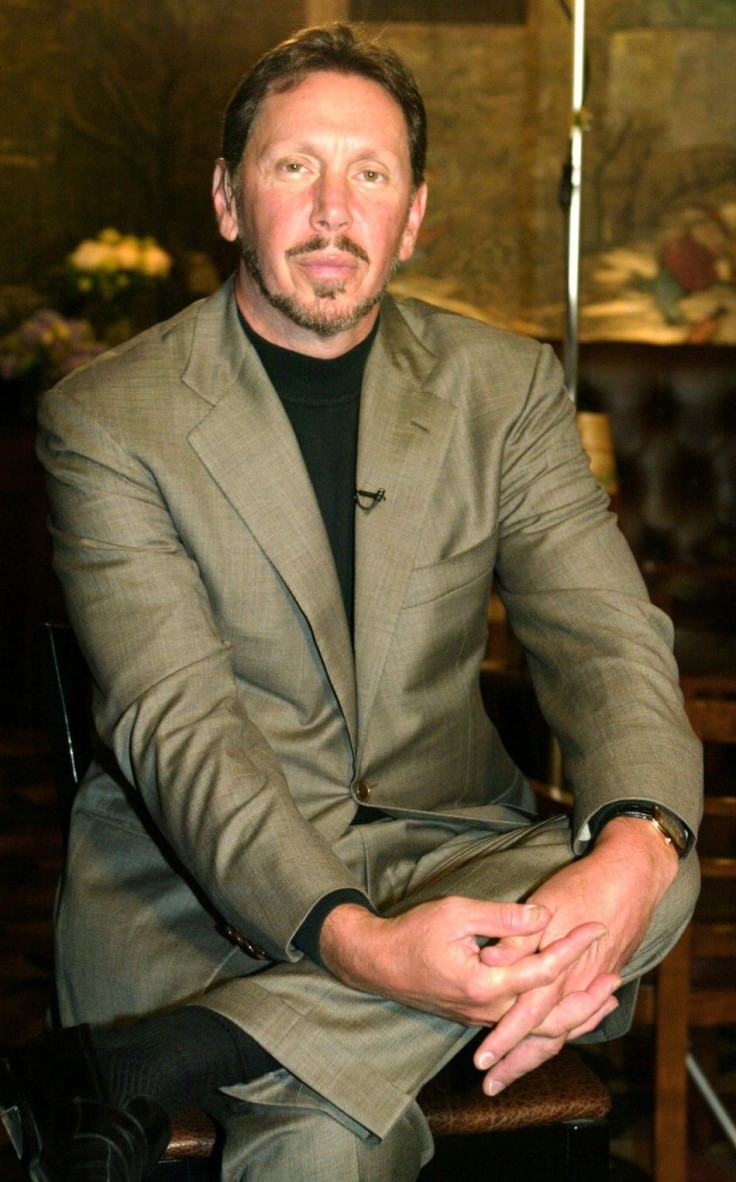 Oracle (Nasdaq: ORCL), the No. 1 database developer, reported full-year revenue rose 4 percent to $37.2 billion - with revenue from the Cloud, or Internet-based computing, reaching a record $1 billion.
That's one reason why full-year net income jumped 17 percent to $9.98 billion, or $1.96 a share for the 12 months ended May 31. It could be why shares of the Redwood Shores, Calif., software behemoth rose as much as 6 percent Tuesday to $28.75, before easing back to close at $27.96, up 84 cents.
The development of Oracle Cloud is strategic to increasing the size and profitability of Oracle's software business, said CEO Larry Ellison, 67, the third-richest American on the Forbes list who owns 22.5 percent of the company.
From $1 billion, the percentage can only increase, putting Oracle only slightly behind the lead of arch-rival Salesforce.com (NYSE: CRM), of San Francisco, whose CEO Marc Benioff, 47, was once a trusted Ellison lieutenant.
Salesforce, which delivers all its products via the Cloud, reported full-year revenue rose 37 percent to $2.27 billion for the period ended Jan. 31. First-quarter revenue rose 38 percent to $695 million for the period ended April 30.
George Notter, analyst with Jefferies, said the results were in line with expectations, and maintained his hold rating on Oracle shares. His target price is $32.
At UBS, analyst Brent Thill said he was pleased by the Cloud gains but noted, There's still work to do. More bullish, he maintained his buy rating with a target price of $36.
They and other analysts also added the usual caution: Oracle likes to buy companies, so that while they could add to more Cloud revenue, the disruptions of acquisitions could keep management's eye off the ball.
Oracle, as usual, reported its cash and investment mountain rose to $30.7 billion from $29.7 billion in the prior quarter, which could fuel more investments.
So far this year, Oracle has acquired human resources provider Taleo and RightNow Technologies, as well as ClearTrial of Chicago, which develops software for clinical trials for the drug industry in the Cloud.
Oracle's rivals in databases and enterprise software, headed by Microsoft (Nasdaq: MSFT), the world's biggest software company; Hewlett-Packard Co. (NYSE: HPQ) and International Business Machines Corp. (NYSE: IBM), are also heading in the same direction.
The reason: it's cheaper to sell software as a service over the Cloud rather than licenses to products that need to be installed across enterprise networks.
Still, there are skeptics. There are risks your Cloud offering is cannibalizing your on-premise business, said Patrick Walravens, analyst with JMP Securities.
Customers and investors can give Oracle a year to see if it can pull it off.
© Copyright IBTimes 2022. All rights reserved.
FOLLOW MORE IBT NEWS ON THE BELOW CHANNELS