In Oregon, Whiteness History Month 'Examining Race And Racism' Planned At Portland Community College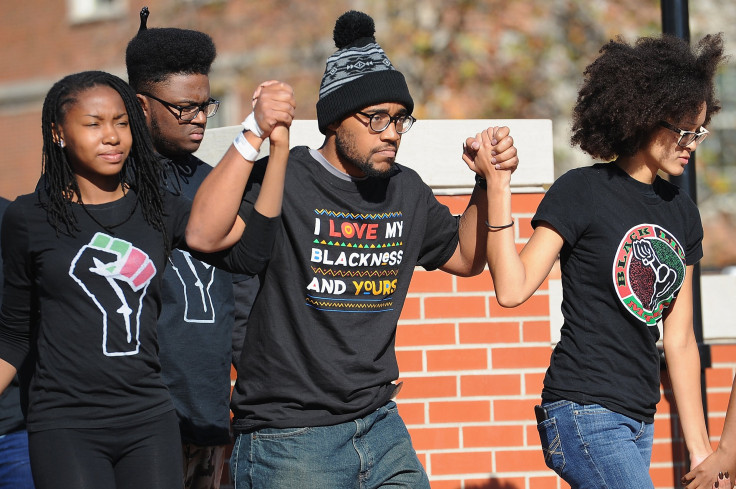 Colleges across the country celebrate Black History Month every February, but several Oregon campuses were planning to observe a new event this year focused on a different demographic: whites. Portland Community College administrators and students were in the process of organizing Whiteness History Month in April after years of discussion about how to change their schools' climate, according to the Oregonian.
Whiteness History Month, which has been in the works since December 2014, is purportedly not a celebration of white people. Instead, it's aimed at "examining race and racism through an exploration of the construction of whiteness, its origins and heritage," according to the college's website. It hopes to generate discussion about how to solve community and social issues related to racism. Proposals for lectures, presentations and other educational activities for the month are due Feb. 1.
News of the college's Whiteness History Month went viral after several conservative media outlets reported it this past weekend. Officials were alarmed when people accused them of "whiteness shaming." "There's a difference between white and whiteness," spokeswoman Kate Chester told the Oregonian, "and that might be what some of the conservative bloggers don't understand."
The website identifies a few essential questions for people who want to get involved, including: "Who benefits from the consequences of whiteness? Who loses from whiteness?" and, "What is the legacy of social justice? How can this legacy inform the work of racial equality?"
Diversity on campus took the national spotlight last year when students at several colleges, most notably the University of Missouri in Columbia, launched massive protests over administrators' mishandling of racist incidents. The president of the University of Missouri System, Tim Wolfe, stepped down in November amid escalating demonstrations. The president of Ithaca College in New York, Tom Rochon, announced last week he planned to resign in July under similar circumstances.
© Copyright IBTimes 2022. All rights reserved.
FOLLOW MORE IBT NEWS ON THE BELOW CHANNELS