Oscar Winner Kobe Bryant Says Daughter Advised Him To 'Man Up'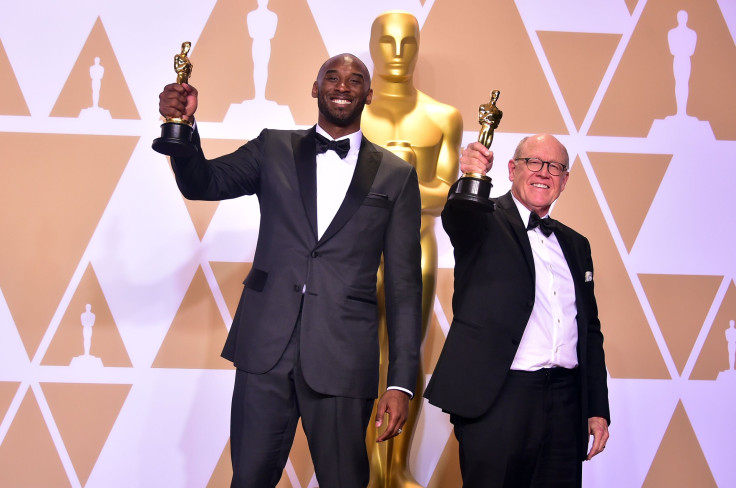 Los Angeles-- Kobe Bryant can partially credit one of his daughters for giving him the strength to go from an all-star athlete to an Oscar-winning filmmaker.
After securing his win for best animated short for "Dear Basketball" at the 90th Annual Academy Awards in Los Angeles on Sunday, Bryant spoke to reporters at the Hollywood & Highland Press Center. The five-time NBA champion began by calling being given his Oscar statuette more fulfilling than winning a game.
"I feel better than winning the championship," Bryant said, admitting he was initially told it was "cute" that he wanted to jump into storytelling after retiring from basketball. "To be here right now and have like a sense of validation is, dude, this is -- this is crazy, man. It's crazy."
Jumping from a physical career to a creative one wasn't easy, though. "In playing basketball, the hardest thing to do is to get out of the way of yourself. Right? Trying to disassociate, you know, any sense of ego that you have to be able to perform. In writing, it feels like you have to get in a deeper connection with yourself…Those are really the true major distinctions between playing and writing or creating."
While Bryant can now add Oscar winner to his resume, it may not have come to be if it wasn't for the advice of his daughter Gianna Maria-Onore Bryant. "'Well dad, you always tell us to go after our dreams, so man up,'" Bryant recalled she said after sharing he was fearful to turn his work into a film. "She's 11," he added. "So I had to man up and go for it."
As for his words of wisdom for those who have found fame in one avenue and want to switch careers, Bryant shared his own advice: stay true to your passion.
"The hardest thing for athletes to do is when you start over, you really have to quiet the ego and you have to -- you have to begin again," he said. "My advice to athletes is to first and foremost, find the thing that you love to do...When you find the thing you love to do, then everything else tends to make sense."
© Copyright IBTimes 2023. All rights reserved.