Over a Thousand Flight Cancellations as Airlines Prepare for Irene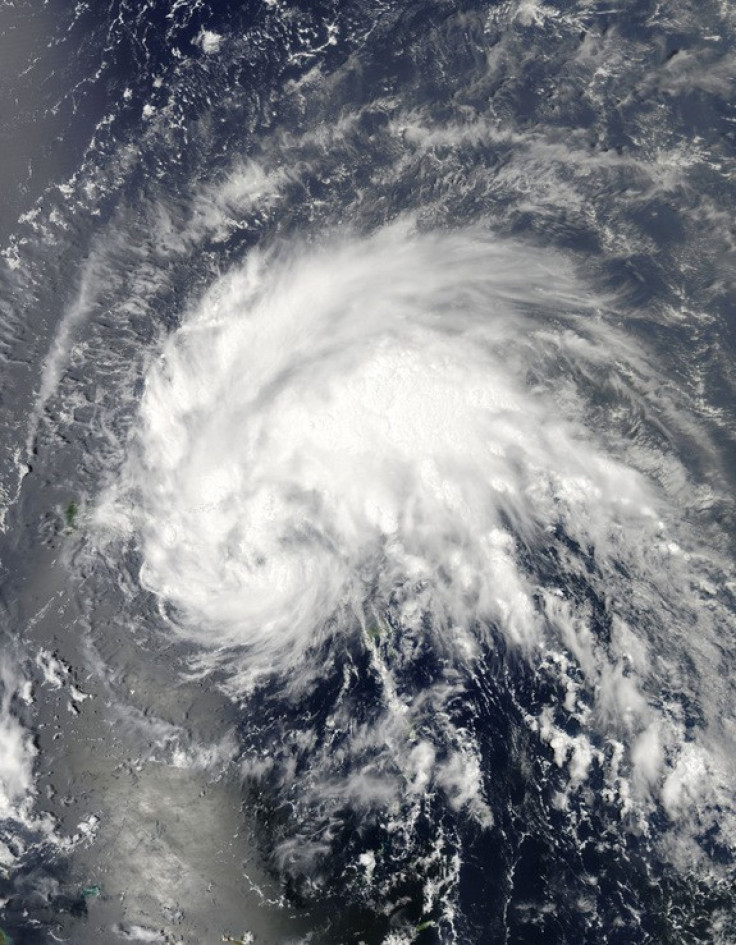 More than 1,000 U.S. flights have been canceled as American and Southwest joined JetBlue in grounding planes ahead of Hurricane Irene's expected landfall along the East Coast.
Airlines are working to move aircraft out of harm's way as Irene bears down on the Carolina coast.
In general, if the airlines waive ticket-change fees and cancel flights long before the storm arrives, this helps reduce the number of travelers and flight crew stranded. Canceling flights well enough in advance also keeps planes out of the way of danger and allows the airlines to resume service faster after the storm passes.
However, moving the planes out of a storm's path can prove a risky move. The path can easily change, creating a situation where hundreds of flights were canceled unnecessarily.
Most everyone expects New York to get hit, so you're obviously not going to leave a lot of planes on the ground in New York, waiting for a problem, said Tim Smith, a spokesman for American Airlines.
Hurricane Irene is following a path that could take it over Washington, Philadelphia, New York, and Boston, home to a total of seven major airports.
American will suspend service at Washington-area airports for roughly 24 hours starting at noon tomorrow, according to Smith.
American predicts about 150 Washington-area cancellations before flights are scheduled to resume there on Sunday, though plans aren't yet final, he added.
Most of JetBlue's cancellations are at New York's John F. Kennedy airport, the airline's biggest base, said spokeswoman Allison Steinberg. There will also be numerous cancellations at Boston's Logan airport for Aug. 28-29.
JetBlue canceled 882 flights - or 75% of the New York-based airline's typical weekend schedule - from Aug. 27-29.
Southwest will suspend service on Saturday in Norfolk, Va., scrapping 18 flights, said spokeswoman Katie McDonald.
Delta is holding meetings and will announced a more detailed plan Friday afternoon.
Changing Travel Plans:
Many airlines began issuing travel waivers allowing flyers to change their travel plans without penalty for several East Coast destinations from the Carolinas to Boston.
Delta Air Lines agreed to allow passengers transiting through airports in the Mid-Atlantic and portions of the Northeast over the next four days to make free changes to their itinerary or receive refunds if their flights are canceled or significantly delayed.
US Airways relaxed its change-fee policies for passengers scheduled to fly from more than a dozen cities along the East Coast from Savannah, Georgia to Norfolk.
American Airlines issued a similar policy.
JetBlue is waiving change/cancellation fees and fare differences for flyers traveling to and from the east coast of Florida up through the New England states.
Southwest Airlines, which runs about 32 percent of the flights in the region, began waiving fees for flights through certain airports across the south and up through Baltimore and Washington Dulles.
Officials have tracked the storm for days and are evaluating the situation on an hourly basis regarding how many flights they can operate safely and how many planes they need to relocate to reroute passengers.
More cancellations will surely follow as airlines target airports most at risk.
The Federal Aviation Administration, which overseas air traffic control operations, has made no decision to close any airport towers.
© Copyright IBTimes 2023. All rights reserved.