'Overwatch 2' Halloween 2022 Event: How To Earn New Cosmetics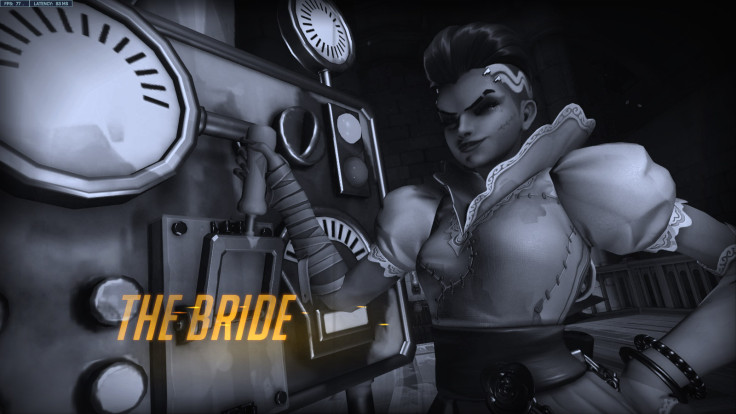 KEY POINTS
The "Overwatch 2" in-game event will run until Nov. 9
Specific Event Challenges will grant free cosmetics
The in-game store will offer Halloween skins this season
The traditional annual Halloween event for "Overwatch" continues in the sequel, giving players old and new the chance to get some themed cosmetics and enjoy a PvE co-op experience in a still-PvP-heavy game.
"Overwatch 2's" Wrath of the Bride event is now playable until Nov. 9, giving players ample time to collect every free reward it offers. Unfortunately, due to the sweeping changes done to the game's business model, the event may not be as exciting as the ones from previous years.
'Overwatch 2' Wrath of the Bride Event and Rewards
The Halloween event features a four-player co-op mission set in Adlersbrunn, a spookier version of the normal Eichenwalde map from the multiplayer portion of "Overwatch 2."
This year's cast features Junker Queen, Sojourn, Kiriko and Ashe as the main heroes, and they'll be squaring off against The Bride and her many minions.
On the easiest difficulty, the adventure can take about 10 minutes to complete depending on how well the team performs. The heroes will have to blast through groups of Zomnics, sentient Rip-Tires and a bunch of other "Overwatch" heroes equipped with their Halloween skins.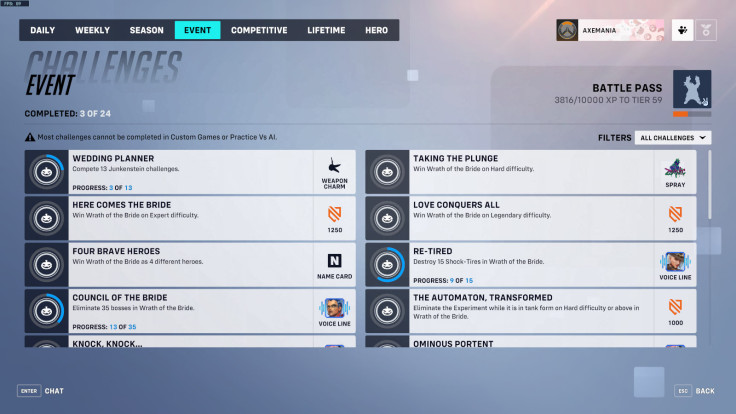 This year's Wrath of the Bride event rewards can all be seen in a dedicated tab inside the Challenges window from the main menu. Free rewards consist of voice lines, sprays, a weapon charm and a seasonal title.
'Overwatch 2' Halloween 2022 Skins
Unlike the previous versions of the event, all of the new character skins are locked behind the in-game shop, with the most expensive being Witch Kiriko, priced at about $25 at its discounted rate.
Skins from the previous Junkenstein events are also tucked behind a paywall. Players need to purchase Overwatch Coins if they want to unlock every new piece of content.
Fans are already disappointed at how Activision Blizzard has decided to handle this year's Halloween event. Many have voiced their opinions regarding the premium pricing for basic-looking skins. Others have said that the old loot box economy would have been a better alternative to what's currently in the game.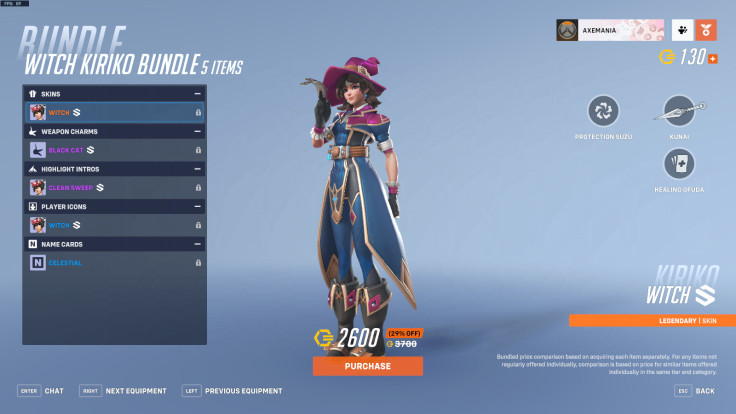 © Copyright IBTimes 2023. All rights reserved.