Palladium Prices Rise 10% in Last Week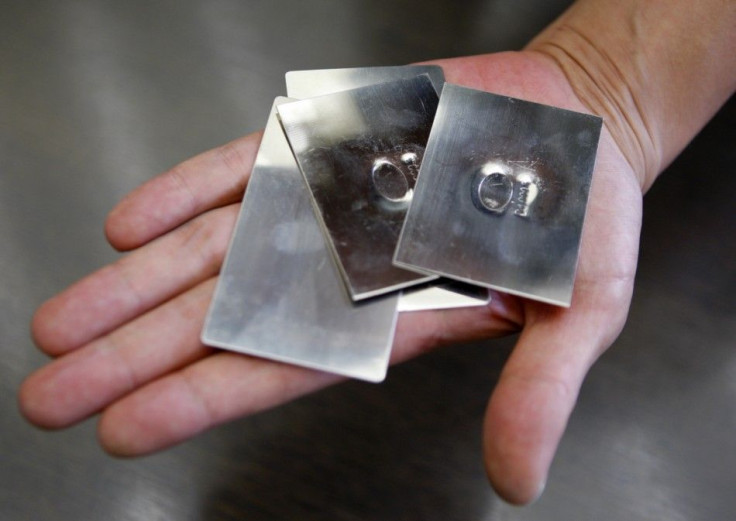 Palladium prices are on a tear, with the white metal rocketing up more than 10 percent in the last week on growing optimism about European and U.S. economic prospects.
On the Comex, palladium was trading recently around $630 per troy ounce, up from last Friday's closing price of $572.
November sales of U.S. autos, which use palladium in their catalytic converters, beat analyst expectations by growing more than at any time since August 2009. The results were mainly driven by improving inventories and replacement demand, UBS strategist Edel Tully said in a note.
She also said there was an improvement in dealers' sales expectations for 2012 as financing conditions continue to pick up, although they do maintain some level of caution, with implied estimates still coming in below the industry average. Over the last two months, the percentage of dealers reporting improvements in financing has increased and none of those polled indicated deterioration of credit in November.
Chinese demand for cars, particularly premium brands that use more palladium than normal cars, are also seen as contributing to palladium strength, Tully said.
World supply concerns may also be boosting palladium.
Russia's Ministry of Finance last month said sales from its once-massive palladium stockpile, which this year will be about 850,000 ounces, will be roughly 150,000 in each of the next two years. By 2014 the nation's stockpile of palladium will be fully depleted, ending such sales. Sales from Russia's palladium stockpile has supplied 15 percent of global demand for the last 40 years, ETF Securities said.
Anton Berlin, marketing director for MMS Norilsk Nickel, the world's largest palladium producer, said that if palladium production were to end abruptly the supply of on-the-ground (palladium) stocks would last 16 months compared to 22 months for gold.
Recent heavy selling should support palladium prices.
Interest in palladium call options has notably increased of late, with most of the focus on $700 strikes expiring in 2-6 weeks. Given a relatively small palladium options market, the recent uptick in interest is likely to push premiums considerably higher, Tully wrote in a note.
Such factors are boosting prospects for palladium.
In a speech Thursday to the ETF Securities Precious Metals Conference 2011, HSBC analyst James Steel said that, among the four precious metals, he gauged palladium as having the second most favorable prospects, behind gold.
© Copyright IBTimes 2023. All rights reserved.