Panama Papers Law Firm Founder Wrote Novel About Lies, Manipulation And Illicit Enrichment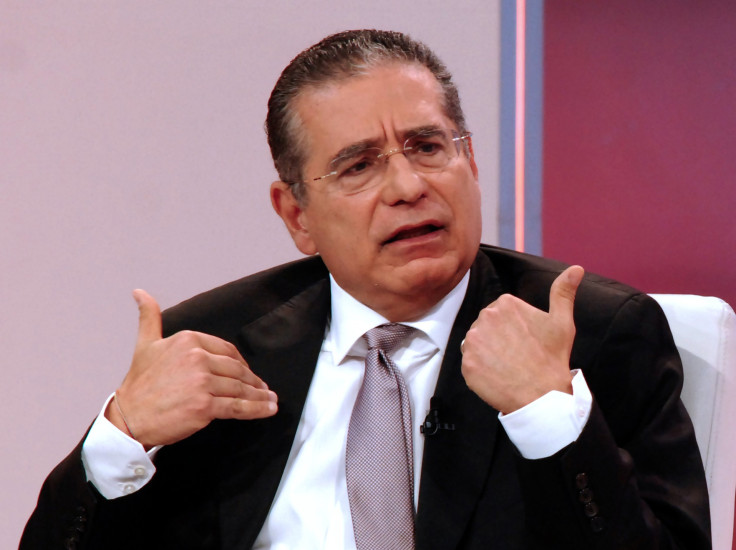 The founder of the Panama-based law firm busted for reportedly running a ring of offshore shell companies foreshadowed his own alleged malfeasance by writing a novel about lies, manipulation and illicit "enrichment," according to his personal website.
If you haven't already read "Mr. Politicus" by Ramón Fonseca, part-time novelist and one half of the now-infamous law firm Mossack Fonseca, this week's explosive headlines may color the content of the story: A massive leak of more than 11 million documents by an anonymous whistleblower uncovered that Mossack Fonseca has for years been running a global network of tax evasion for politicians and corporations in Panama, a particularly widespread form of illicit enrichment.
Run through Google Translate, Fonseca's personal site describes his 2012 novel like this: "Mr Politicus articulates the tangled processes of unscrupulous officials to gain power and, from there, satisfy their detestable ambitions, tucked under the false cloak of a perfidious service to the nation."
It gets better: "Lies, half-truths, rampant cynicism, mask [designs] to win the favor of voters, manipulation of the media, backstabbing, alliances of convenience, thinly disguised extortion, illicit enrichment ..."
The end of the summary gushes that Fonseca has "experienced closely the experiences" in the novel, which "calls us to reflect on the actions we must take as individuals and as a society when there is still time ... a very short time."
Time ran out for Fonseca on Sunday, when a coalition of news outlets headed by the Investigative Consortium of Investigative Journalists published the first taste of the biggest leak in journalistic history, detailing 40 years of the company's internal history and dealings.
The law firm released a statement Monday insisting it has never engaged in any criminal wrongdoing.
A recent corruption probe forced Fonseca to resign from his own plethora of political positions, including serving as special adviser to Panamanian President Juan Carlos Varela and heading up the political party Panameñista.
The papers have reported only a fraction of the leaked documents so far, but they've already revealed a trail to $2 billion in offshore funds associated with Russian President Vladimir Putin, as well as corruption and money laundering linked to FIFA officials and the now ex-prime minister of Iceland, who resigned Tuesday morning.
© Copyright IBTimes 2023. All rights reserved.