Pandora Media Founder Tim Westergren Back As CEO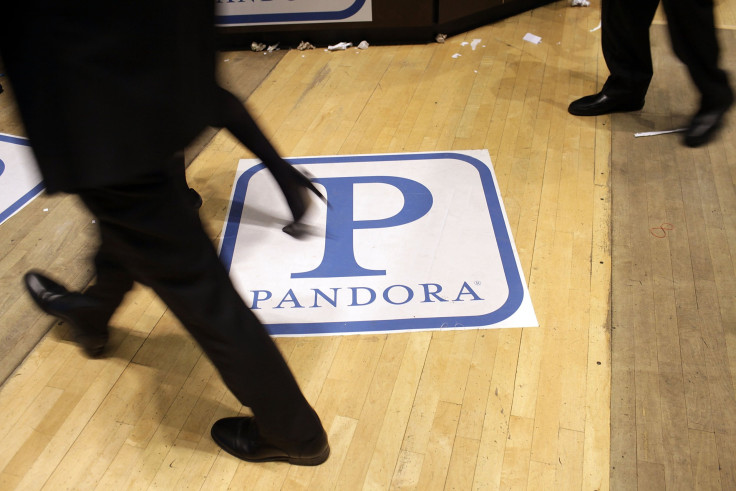 Pandora Media's founder has taken back the reins on his company. The internet radio giant announced Monday morning that Tim Westergren, who founded Pandora 16 years ago, had been installed as the new CEO. His predecessor, Brian McAndrews, has left the company. Pandora also announced a corporate restructuring, with three new people taking leadership positions in three separate areas.
Mike Herring, president and chief financial officer, will oversee monetization efforts; Sara Clemens, the company's chief operating officer, will be in charge of music makers, human resources and new ventures; Chris Phillips, chief product officer, will oversee engineering, marketing and product.
Pandora's stock price went on a wild ride during McAndrews' tenure. It had spent most of 2013 trending upward when he was named CEO on September 11 of that year, reaching $23.99 that day. The stock crested at nearly $38 per share in 2014, but since then it has slipped badly, and it opened Monday morning at $10.94. Overall, Pandora's share price is down more than 54 percent since McAndrews was hired.
Jim Feuille, the company's chairman, called Westergren the "ideal CEO."
"As the original founder, Tim carries the vision for how Pandora can transform the music industry and he is uniquely able to connect with listeners, music makers and employees," Feuille said in a statement published Monday.
The immediate market reaction to the news was less upbeat. Since this morning's announcement, Pandora shares are down more than 7 percent.
Westergren replaces McAndrews at a time when Pandora's near-term prospects and strategy appear to be fairly set. Last year, the company acquired the intellectual property behind Rdio, an interactive streaming service that had been competing with Spotify and Apple Music before it filed for bankruptcy. McAndrews told analysts at the time that Pandora would use the acquisition to build an interactive product that it would bring to market in 2016. It also acquired Ticketfly, an independent ticketing company, to add concert ticket sales to its revenue streams. It earned $10 million selling concert tickets in the final months of 2015.
His installation could also be seen as a sign that Westergren, along with the company's board of directors, are more interested in remaining independent than in getting acquired. The New York Times reported last month that Pandora had hired the investment bank Morgan Stanley to explore the prospects of a possible sale; the company declined to comment on the report.
"I don't see many changes, but I think that they are less likely to be acquired with founder Westergren as CEO," Michael Pachter, a research analyst at Wedbush Securities, wrote in an email. "The board and Westergren clearly prefer to remain independent."
As streaming music continues to grow, that could be a challenge. Pandora has never been profitable, and Westergren's expertise does not lie in shrewd financial turnarounds. Several analysts think it could take years to get the company into the black.
Whether that's true or not, and whether Westergren is or isn't interested in remaining independent may not have much effect on rumors about Pandora being sold. "There have been rumors of them getting acquired since the day they started," said James C. Goss, vice president and senior research analyst at Barrington Research Associates Inc.
© Copyright IBTimes 2022. All rights reserved.
FOLLOW MORE IBT NEWS ON THE BELOW CHANNELS