Parkland Survivor David Hogg Urges Investor Boycott Of BlackRock, Vanguard Group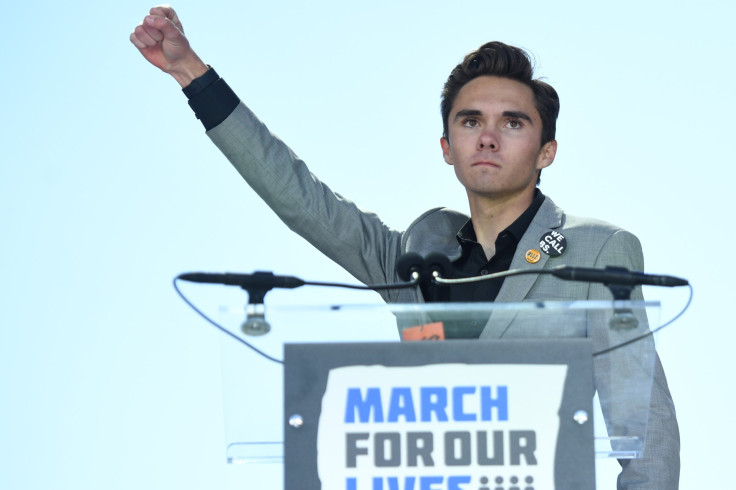 David Hogg, among the most outspoken survivors of the Marjory Stoneman Douglas High School shooting, took to social media Tuesday urging investors to boycott investment-management companies BlackRock Inc. and The Vanguard Group over their holdings in gun manufacturers.
"[BlackRock] and [Vanguard] are two of the biggest investors in gun manufacturers; if you use them, feel free to let them know," he wrote on Twitter with the hashtags #BoycottVanguard and #BoycottBlackRock.
Hogg, 18, has become a student leader for a national campaign promoting gun legislation reform after surviving the Feb. 14 high school shooting in Parkland, Florida.
The proposed protest comes on the heels of an advertiser boycott Hogg initiated last month against Laura Ingraham's Fox News show after the pundit mocked the teen on Twitter for his college admissions. As a result, some of the network's advertisers had ended deals with "The Ingraham Angle."
BlackRock and Vanguard, both significant managers of exchange-traded funds (ETF), are top shareholders in gun manufacturers including Sturm Ruger & Company and American Outdoor Brands Corp. The two, as so-called passive investors, are obligated to purchase every stock in the index they track, which means they can't opt to divest ownership in just one or two of those companies.
On April 5, BlackRock said that it would start offering gun-free retirement funds for investors looking to avoid owning a stake in those companies. BlackRock also said it planned to engage in talks with firearms manufacturers and retailers regarding "business policies and practices connected with the production and sale of firearms."
In an email to International Business Times, a Vanguard spokesperson explained that most of its funds "do not have exposure to gun manufacturers" and that 359 of 388 of their funds do not directly invest in gun makers. Investors could load money into a social fund not connected to gun manufacturers.
"Vanguard shares many individuals' concerns about public safety and firearm access and hopes that policymakers take appropriate action to protect Americans from gun violence. Schools, churches and public spaces should always be safe places for all individuals," the company said in a statement.
"Importantly, Vanguard is taking action, meeting with the leaders of gun manufacturers and distributors. We want to know how they will mitigate the risks that their products pose and how they plan to help prevent such tragedies from happening again."
In recent weeks, investment managers and companies have faced growing pressure from gun-safety advocates. Since the Feb. 14 school shooting, over a dozen major companies have ended partnerships with the NRA, including Hertz, Delta Airlines and MetLife.
© Copyright IBTimes 2023. All rights reserved.