Patriots News: Charles Woodson Or Ed Reed On New England's Radar?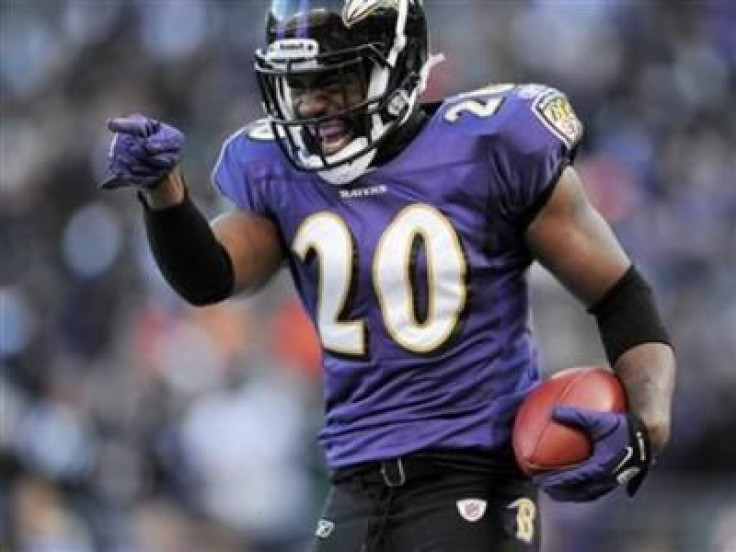 Blessed with extra cap room next year, the New England Patriots have the opportunity to snag two veteran defensive backs for their ailing secondary.
The Green Bay Packers just parted ways with Charles Woodson and the Baltimore Ravens may not be able to afford safety Ed Reed. Both could aide a Patriot pass defense that was ranked 29th in the NFL, surrendering 271.4 yards per game.
Both are also the two active leaders in career interceptions, with Reed snagging 61 during his 11 seasons with Baltimore, and Woodson with 55. Despite their poor coverage skills overall, the Patriots were fifth in the NFL with 20 interceptions this year.
Woodson played seven seasons in Green Bay, and holds the franchise records for defensive touchdowns and most interceptions returned for touchdowns. The Packers released Woodson and the $9.4 million owed to him next season to free up cap room.
Reed's praise of New England head coach Bill Bellicheck prior to the Super Bowl fueled speculation that he could leave Baltimore for Foxboro. The Ravens are currently working on a contract for Super Bowl MVP quarterback Joe Flacco, and have to make decisions on linebacker Paul Kruger and corner Cary Williams as well. The Ravens may decide re-signing Reed is not in their best interests.
Next year's cap will be in the neighborhood of $121 million for all teams, but New England may have upwards of $126 million with which to work. Teams can decide whether to roll over the cap space they saved from the previous season, and the Patriots had more than $5 million to use for next year, according to ProFootballTalk.com.
New England will have most of their money tied up in quarterback Tom Brady, defensive tackle Vince Wilfork and guard Logan Mankins. That trio will make up more than $40 million, or 35 percent, of the Patriots payroll, according to a report by CSN New England.
Inking Woodson and or Reed could mean New England lets Aqib Talib walk. The Patriots traded a fourth round pick to the Buccaneers for Talib despite his four-game suspension for violating the league's policy on performance enhancing drugs. He reportedly took the stimulant Adderall.
Many clubs will overlook Talib's off-the-field issues and offer him more on the open market than the Patriots might be willing to offer. CSNNE's report also said should they decide to place the franchise tag on Talib, New England may have to fork over nearly $11 million, more than half of what Brady makes next year.
© Copyright IBTimes 2023. All rights reserved.