Philadelphia FedEx Robbery: Truck Driver Wounded, Suspected Robber Dead From Shootout
KEY POINTS
The attempted robbery reportedly took place during a FedEx delivery Tuesday night
FedEx driver suffered a gunshot wound to the abdomen; robber suffered multiple gunshots
Alleged robber found with suspected getaway driver
A FedEx driver was recovering Thursday from a gunshot wound suffered during a shootout with a robber during an attempted robbery in Philadelphia.
The reported shootout occurred Tuesday night in the city's northeastern district. Two men were found shot multiple times and were rushed to Einstein Medical Center where the alleged robber was pronounced dead.
The 32-year-old FedEx driver was recovering from a reported abdominal wound while the alleged robber, identified as Jevan Lundy, 27, suffered multiple wounds.
Philadelphia Police Department Capt. Jason Smith said Lundy approached the driver during a delivery in 600 block of Unruh Avenue. Lundy reportedly took the driver's wallet and keys before shooting him once in the abdomen. The driver reportedly pulled his own gun and returned fire, shooting Lundy multiple times before both men fled the scene.
Police found Lundy a few blocks away on Creston Street unresponsive and in possession of the FedEx driver's ID. He was reportedly found with a third man in a car police suspect was used to escape the scene. Multiple bullet casings were found in the car and the driver was in custody.
"He is speaking to us, of course not portraying that he had any involvement with this robbery," Smith said during a press conference.
The driver was found shortly after in an Acme parking lot hunched over the wheel of his FedEx truck. Police also found a 9mm pistol in the truck, legally registered to the driver, who had a carry permit.
"Based on the preliminary story that was relayed, it appears to be self-defense: He was shot first; he fired back," acting Police Commissioner Christine Coulter told reporters. Smith added, saying no additional charges have been filed against the person found with Lundy as police continued their investigation.
"The safety of our team members and service providers is a top priority and we are cooperating fully with the investigating authorities at this time," a FedEx spokesperson told reporters.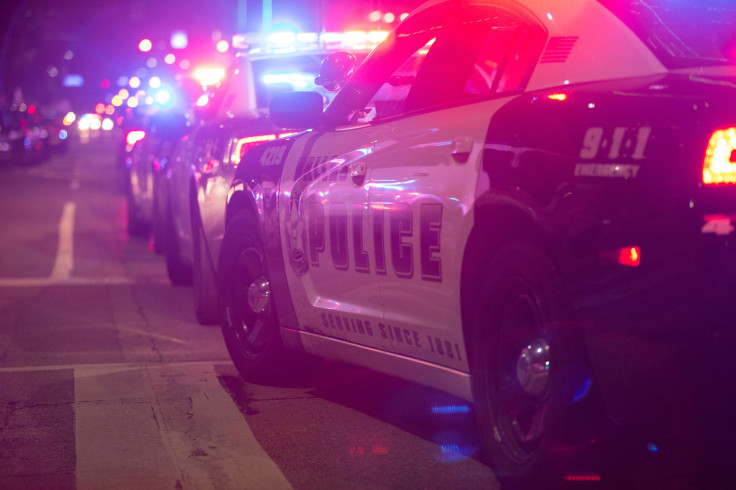 © Copyright IBTimes 2023. All rights reserved.