PHOTOS: Latest aerial view of rapidly rising Souris River engulfing Minot
Thousands of houses got swallowed up by the flooding of Souris River, while the rapidly rising waters forced emergency evacuation of residents of Minot, North Dakota, on Sunday.
The flooding Souris River poured over flood defenses in North Dakota, overwhelming efforts to delay the deluge, Reuters reported.
The Souris River spilled over levees and dikes over the weekend, submerging about 4,000 houses and letting about 10,000 to 12,000 residents flee, officials estimate.
Flood projections have forecast about 18 more inches of water before levels begin dropping.
Check out some of the latest aerial view of submerged houses in Minot city:
More on disasters in US:
Missouri river flooding threatened America's nuclear plant
Choppers drop water as Arizona Wallow Fire rages
Latest aerial view of Mississippi River Flooding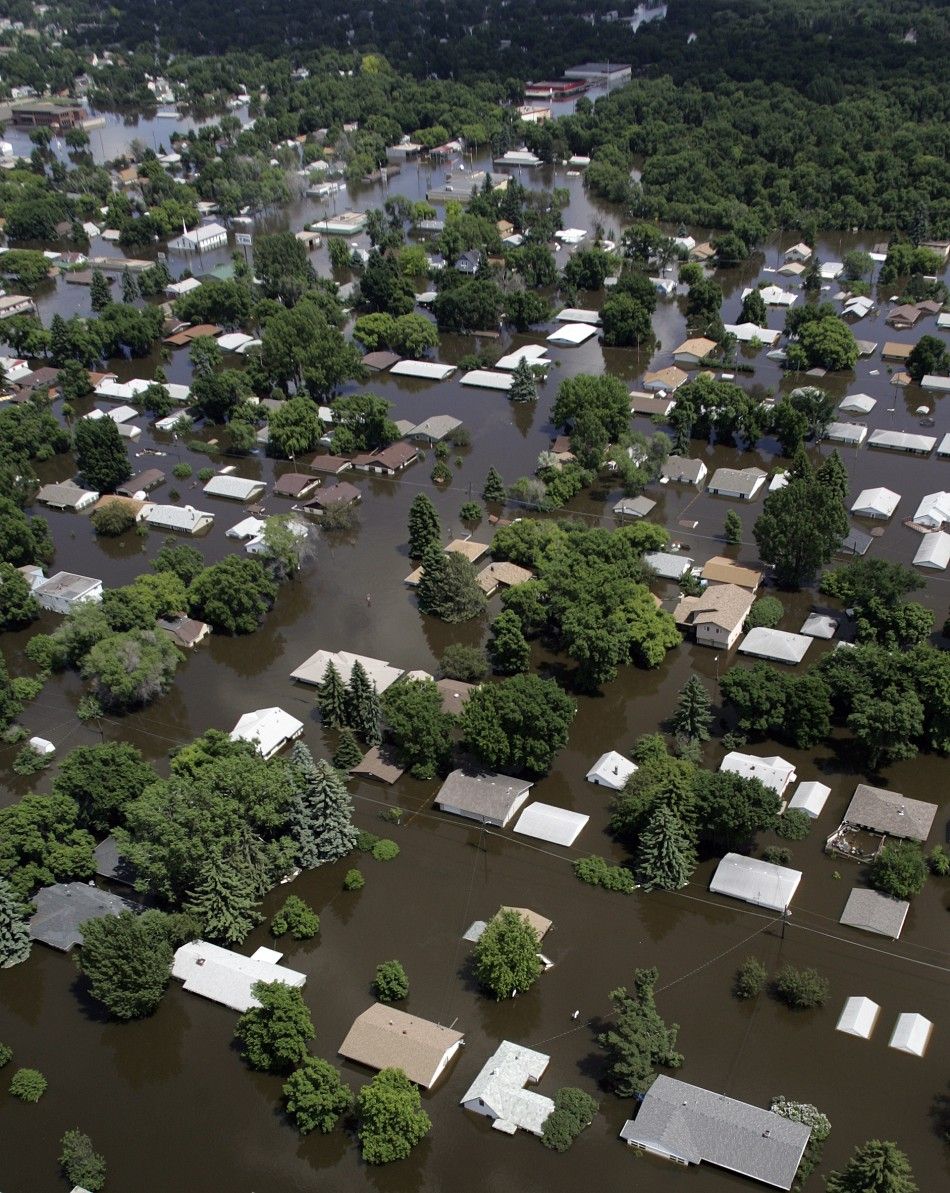 © Copyright IBTimes 2023. All rights reserved.