Pike County Shooting: 8 Dead, Suspect 'Probably Loose' In Rural Ohio 'Execution-Style' Killings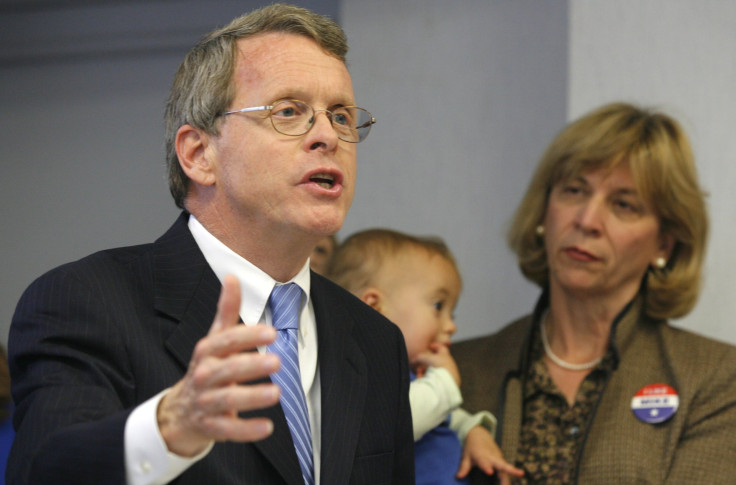 UPDATE: 9:30 p.m. EDT — Criminal investigators say they have interviewed more than 30 people in the probe of Friday's execution-style deaths of eight family members, including a 16-year-old boy, in Pike County in southern Ohio.
As for suspects, "We do not know if we're talking about one individual or two or three or more," state Attorney General Mike DeWine said during a Friday night news conference, adding that authorities ruled out that any of the victims had committed suicide.
"Investigations like this can take a while," DeWine said.
No motive for the killings has been identified.
The dead are all members of the Rhoden family. Authorities reached out to other members of the family to secure their safety, Pike County Sheriff Charles Reader said during the news conference.
"We've never had a shooting with eight victims, ever," Reader said.
Prior to the news conference, the Chillicothe Gazette reported that a "person of interest" was being interviewed following a vehicle stop at around 6:30 p.m. local time. Two people were detained, but there's no indication if they were considered suspects. DeWine did not address the incident during the news conference.
UPDATE: 4:35 p.m. EDT — Three children survived Friday's apparent mass shooting in Pike County, Ohio, according to a local news outlet. The survivors included two infants —- including one just days old and another only 6 months old — and a toddler. The genders of those children were not immediately disclosed, nor were their relation to the other people (as many as eight) who were killed in three separate locations. One of the people killed was confirmed to be a child.
It was not immediately clear if one or more suspects have been identified and named.
Original story:
Up to eight people were dead and one suspect was "probably loose" in Pike County, Ohio, on Friday after a family was killed "execution-style" in three houses.
State Attorney General Mike DeWine confirmed to WLWT that a gunman was "probably loose" after fatally shooting the victims — including two children — along the rural Union Hill Road. They were all believed to be members of the same family, according to a news release from DeWine's office.
"This is not an active shooter situation; however, no arrests have been made," the office said in its release. "The investigation is in its very early stages, and authorities are still investigating to determine a motive, identify the deceased and determine if the gunman is among the deceased individuals or on the loose."
Local pastor Phil Fulton told the Columbus Dispatch that the victims included Dana Rhoden, her children, grandchildren and ex-husband. "What a tragic thing, a tragic thing," he said. "We just have to lift this family, this community and this whole country up in prayer."
Ohio Gov. John Kasich, who is running for the Republican presidential nomination, wrote on Twitter that the reports were "tragic beyond comprehension." He added that he planned to monitor the situation closely and work with local law enforcement "however we can."
Schools in the area briefly went on lockdown Friday morning, though they lifted the alerts before 11 a.m. EDT. Superintendent Richard Seas told WLWT he felt sure the schools were "out of danger."
Pike County is an "economically struggling area," according to WCMH Columbus. Dozens of agents from the Bureau of Criminal Investigation, Pike County Sheriff's Office and Ross County Sheriff's Office were there Friday afternoon helping with the investigation. The FBI has said it's on-call if needed.
© Copyright IBTimes 2023. All rights reserved.