Aetna-Humana Merger Blocked In Missouri As US Justice Department Draws Closer To Considering The Deal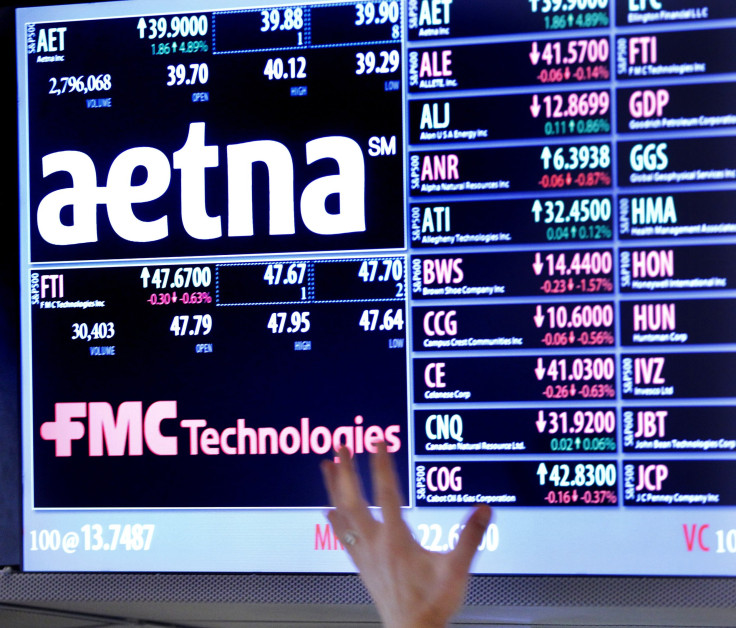 A proposed merger of health insurance provider Aetna with its smaller competitor, Humana, hit a significant stumbling block Tuesday when a Missouri court posted a decision saying that putting the companies together would lessen competition in the state.
The decision follows a hearing in which Aetna, Humana and the state's insurance regulator presented "extensive" evidence on the potential impact of a proposed merger. Should they team up, the company that emerged would hold more than 50 percent of the state's insurance marketplace, state regulators concluded. If they merge, they'll have to stop selling plans in the state.
The Coalition to Protect Patient Choice, a Washington nonprofit that has filed legal opinions in 10 states that are considering the merger (and testified in five of those), cheered the decision.
"The insurance commissioner sets a clear roadmap for why these mergers are anticompetitive, and I think this is going to be a clarion call to other regulators to say no to these mergers, which clearly are going to raise rates for consumers," David Balto, who leads CPPC, said. "Aetna put on their best case possible; they used the best economists money could buy, and it was a 13-and-a-half-hour hearing in which they exhaustively studied the aspects of the merger."
Missouri's decision doesn't completely tank the proposal, though. The federal government is scrutinizing the $37 billion purchase, and the U.S. Justice Department will still need to make a decision. Other states, too, are reportedly considering the implications of the two companies coming together under one roof.
Aetna Inc. (AET) Stock Price - 10 Years | FindTheCompany
To leverage some influence on that process, Aetna has spent big sums lobbying the federal government. In the final half of 2015 — the period immediately after the company announced its plans to buy Humana — Aetna racked up a $460,000 lobbying bill hiring five outside firms that listed the merger as an issue of focus. Included in that deal were 15 former government officials working on behalf of Aetna, including former Senate Majority Leader Tom Daschle, who has close ties to the administration of President Barack Obama.
Should the merger go through, Humana CEO Bruce Broussard could have quite a payday. Securities and Exchange Commission documents filed in March show that he would make more than $40 million in compensation, including a $6 million severance payout. The rest would be from cashing out stock.
Aetna, for its part, said that Missouri's order did not change their expectations for the DOJ's decision on the matter.
"This order does not impede the DOJ approval process. We are disappointed with the Missouri order but expect to have a constructive dialogue with the state to address their concerns, " T.J. Crawford, a spokesman for the company, told Reuters.
© Copyright IBTimes 2023. All rights reserved.