Bernie Sanders Took Money From Big Lobbying Groups, Returned Corporate PAC Donations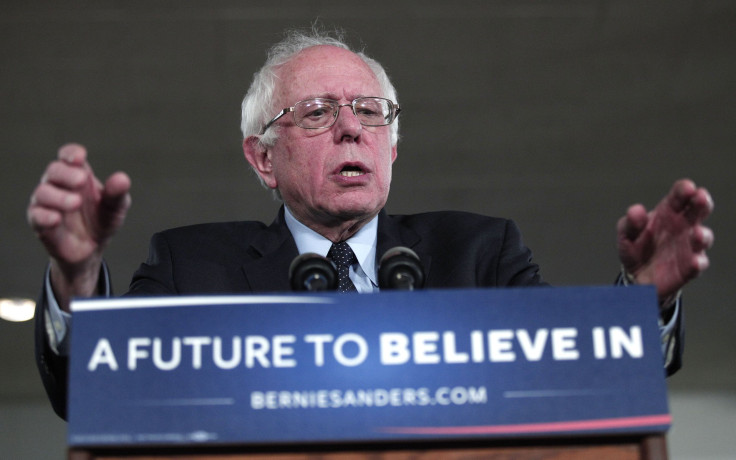 Bernie Sanders says he's never taken money from corporate political action committees. An International Business Times review of federal elections records supports that claim — but Sanders has taken PAC money from business-linked groups that lobby Congress.
During his 25 years as a House member and senator, Sanders accepted donations from five corporate PACs, but the contributions were refunded, campaign finance records show. While three other corporate PACs — groups linked to entertainment company Walt Disney and law firms DLA Piper and Wolf Block — have reported making donations to Sanders in the past, the transactions don't appear to show up in his own reports.
As Hillary Clinton faces scrutiny for the campaign donations and speaking fees she received from Wall Street firms, she has sought to direct attention to Sanders' ties to a national Democratic Party committee that's received some of its funding from the financial sector and other big businesses. The Sanders campaign has struck back at that comparison, and declared last week that he "has never accepted corporate PAC money in his life."
Sanders' congressional campaigns have taken roughly $280,000 from PACs that are not affiliated with a particular company, but do pool money from employees of business cooperatives and professional associations with significant lobbying presences in Washington, according to data compiled by the Center for Responsive Politics.
Sanders' campaign did not respond to questions from IBT about his standard for considering contributions from trade associations, cooperatives and professional groups.
Since 1998, Sanders has received $50,000 in donations from the American Association for Justice and its predecessor group, the Association of Trial Lawyers of America. The National Association of Realtors — a top lobbying spender in recent years as Congress has debated reforming the housing sector — has donated frequently to Sanders, giving his campaigns $34,000 since 2004.
The Credit Union National Association has given Sanders $27,000, and he's also taken donations from farming, dairy and sugar cooperatives. Sanders also received $1.6 million from PACs affiliated with labor unions.
According to CRP, Sanders has taken $375,224 from ideological and single-issue PACs. That includes roughly $38,000 from the Human Rights Campaign (a gay rights group), Planned Parenthood and NARAL (pro-abortion rights) — liberal groups that Sanders called part of the "political establishment" when asked about their endorsements of Clinton.
Nearly $2.3 million of the donations to Sanders' past campaigns came from PACs. By contrast, PAC contributions made up $4.4 million of the money Clinton raised during her own career as a senator from New York. Her contributions from PACs do include groups connected to corporations — like financial firms Goldman Sachs, Morgan Stanley and Credit Suisse.
© Copyright IBTimes 2023. All rights reserved.