Donald Trump Campaign Demands State Department Release Hillary Clinton's Trade-Related Emails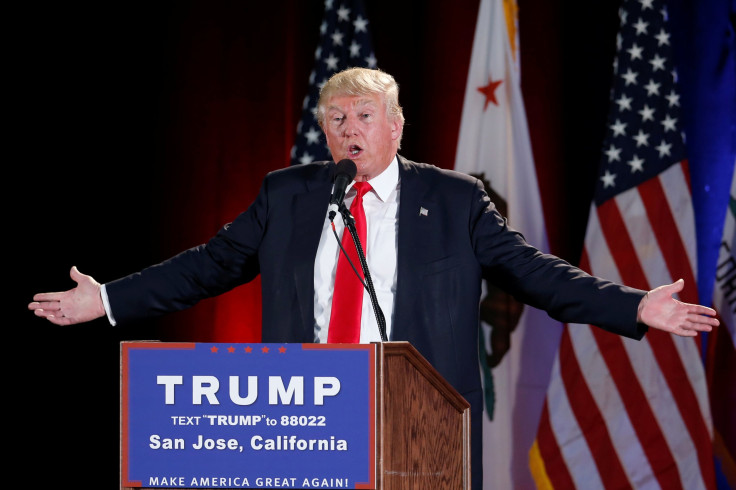 Donald Trump's campaign Monday demanded that the U.S. State Department release Hillary Clinton-era government emails about a pending 12-nation trade deal that Trump says will destroy American jobs and hurt the American economy.
The statement from Trump's campaign was in response to the State Department delaying the completion of an open-records request by International Business Times until after the 2016 presidential election. That request — which was filed in July 2015 — asked for all correspondence between Clinton's State Department office and the United States Trade Representative during her tenure (2009 to 2013) that referenced the Trans-Pacific Partnership. The State Department initially estimated that it would complete the request in April of this year, but the department just announced it was pushing that completion date back to the end of November.
"Hillary Clinton's TPP emails should absolutely be released, as her support for TPP threatens to permanently undermine U.S. workers and sovereignty," Stephen Miller, senior policy advisor to the GOP's presumptive nominee, said in a statement to IBT. "Hillary is 100 percent controlled by corporate interests, including foreign corporate interests, and it is essential these emails see the light of day."
Clinton's campaign did not respond to an IBT request for comment. As secretary of state, she repeatedly promoted the TPP, but as a presidential candidate she has said she opposes the deal and that she did not work on it. IBT previously uncovered State Department cables showing that Clinton's State Department conducted some TPP-related diplomatic deliberations. The July 2015 open-records request for the State Department correspondence sought to shed more light on her office's involvement in the deal, which is vehemently opposed by unions, environmental groups and consumer organizations.
There is talk in Washington of trying to pass the trade deal in a so-called lame duck session after the November election but before the new Congress is sworn in. Facing trade policy criticism from both Trump and Democratic rival Bernie Sanders, Clinton last month said that she opposes that idea. Trump's campaign, however, told IBT that it believes Clinton will do everything she can to pass the deal once the election is over.
"There is zero doubt that, if elected, Hillary Clinton would enact the TPP — just like she enacted the Columbian [sic] deal and the Korean deal after claiming to oppose both," Miller wrote in apparent reference to recently released documents about Clinton's work on those deals as Secretary of State after she had previously pledged to oppose them during her 2008 presidential campaign. "Hillary's careful wording on TPP in her primary battle — that she now disapproves of it only 'in its current form' after months of lobbying for it — is further proof that she has every intention of ramming it down the throats of the American people, sending millions more jobs overseas. Hillary is the outsourcing candidate."
© Copyright IBTimes 2023. All rights reserved.