Is Donald Trump's CIA Pick A Koch Brothers 'Puppet'? Oil And Gas Billionaires Backed Rep. Mike Pompeo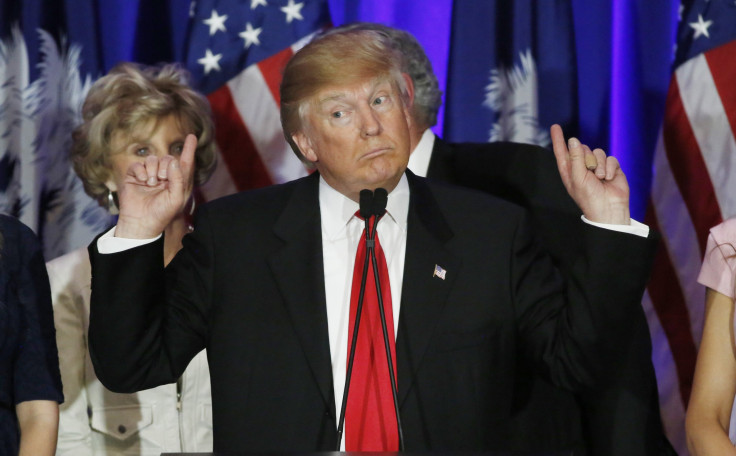 Although Charles and David Koch are longtime Republican donors, the billionaire brothers declined to back the party's 2016 presidential nominee. But it looks as though the oil and gas tycoons, who run a network of conservative think-tanks and advocacy groups, could still have some influence in the Donald Trump administration: The president-elect has reportedly tapped Kansas Republican Rep. Mike Pompeo, one of the Koch's closest allies in Congress, as CIA director.
"I am honored to have been given this opportunity to serve and to work alongside President-elect Donald J. Trump to keep America safe," Pompeo said in a statement Friday. "I also look forward to working with America's intelligence warriors, who do so much to protect Americans each and every day."
Donald Trump, who vowed to drain the Washington DC "swamp" of lobbyists and monied-interest groups, has bragged about not needing the Koch brothers' help.
"I turned down a meeting with Charles and David Koch," he tweeted in July, dismissing Koch-funded politicians as "puppets."
A former army officer and corporate lawyer, Pompeo has represented Kansas' 4th District since 2011. His ties to the Kochs date back before his political career. In the late 1990s, Pompeo founded the private aerospace company Thayer Aerospace with seed money from Koch Venture Capital. In 2011, Pompeo told the Washington Post that the Kochs funded less than 2 percent of the venture. (Details of the deal were never made public.) Pompeo also served as president of the fossil fuel equipment company Sentry International, a company which, Think Progress reported in 2010, works closely with the Koch's Brazilian distributor.
When Pompeo left the private sector to run for Congress in 2010, the Kochs bankrolled his campaign. He was endorsed by their Super PAC and received more Koch-related donations than any other candidate that cycle. Pompeo then hired Koch industry lawyer Mark Chenoweth to be his chief of staff. Koch Industries is headquartered in Pompeo's district.
When Pompeo faced a tough primary challenge in 2014, the Koch brothers came to his aid. Koch Industry's Super PAC formally endorsed Pompeo — even though his challenger was another longtime Koch ally, former congressman Todd Tiahrt. Pompeo received over $50,00 from the PAC and from Koch industry employees, and went on to defeat Tiahart in the primary.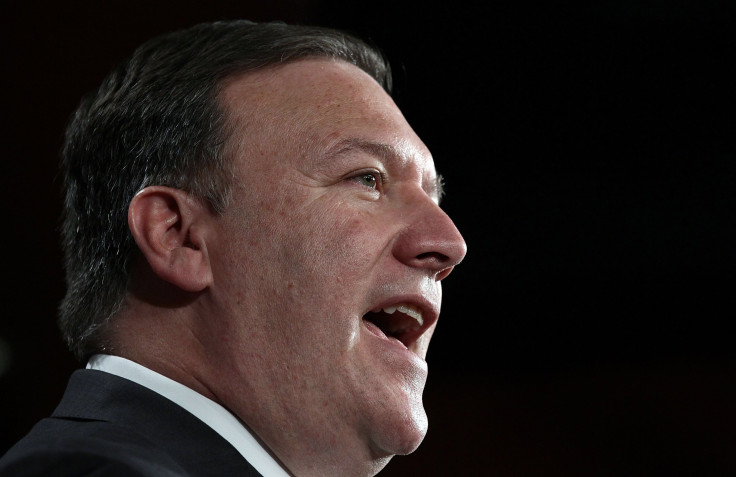 In Congress, Pompeo spearheaded a number of initiatives friendly to the oil and gas industry. He signed on to the "No Climate Tax Pledge," an initiative pushed by the Koch-funded Americans for Prosperity to persuade members of Congress to resist any legislation that taxed energy producers for their contributions to climate change. Pompeo introduced the Natural Gas Pipeline Permitting Reform Act in 2013 — a bill designed to speed up the Federal Energy Regulatory Commissions' approval process.
Pompeo has never been shy about his links to the Kochs. He wrote an op-ed for Politico in 2012 entitled, "Stop harassing the Koch brothers," after Democrats suggested a Koch brothers representative should testify before Congress to explain their support for the Keystone XL pipeline.
Pompeo also sits on the House Intelligence Committee, where he pushed for an investigation into the Benghazi attack. He's a vigorous supporter of the NSA's surveillance program, an ardent critic of whistleblower Edward Snowden, and an opponent of the Iran nuclear deal.
Though not an early supporter of Trump, Pompeo endorsed him in May and boosted him during the final leg of the campaign.
"I am not a reluctant supporter," Pompeo told CNN in August.
During the campaign, the Koch brothers distanced themselves from Trump; they skipped the Republican National Convention and refused to spend any of their reported $300 million war chest to directly boost the GOP presidential nominee. Still, the Koch's massive ground-game operations indirectly helped Trump turn out voters in key swing states, as Koch operatives poured into GOP Senate races in Pennsylvania, Ohio, and Wisconsin.
© Copyright IBTimes 2023. All rights reserved.
FOLLOW MORE IBT NEWS ON THE BELOW CHANNELS