Donald Trump's Economic Team Packed With Corporate Lobbyists And Koch Brothers Allies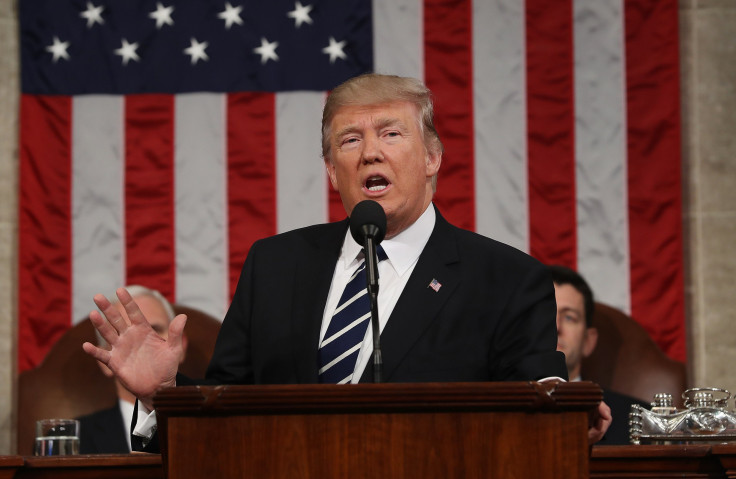 After appointing a Goldman Sachs executive to run White House economic policy, President Donald Trump's administration hired a roster of other White House economic advisers who will oversee federal policies that affect their former corporate employers. The next day, Trump delivered a speech to Congress pledging "to drain the swamp of government corruption" and crack down on lobbyists.
Earlier this week, National Economic Council Chairman Gary Cohn — the immediate past president of Goldman Sachs — released a list of 13 members of the panel, which helps the president shape and promote economic initiatives. Cohn called the group "a best-in-class team of policy advisors to drive President Trump's bold plan for job creation and economic growth."
Cohn has faced criticism from Democratic lawmakers and watchdog groups for accepting a $285 million payout from Goldman Sachs when he took a White House job overseeing policies that will affect the bank. During Trump's first month in office, Cohn stood behind the new president as he signed an executive order designed to roll back post-crisis financial regulations that restrict Goldman Sachs and other major banks.
Despite the questions about potential conflicts of interest, Cohn has filled out his council with power players from the same corporations that have a stake in White House economic policy.
Cohn's two deputies are Kenneth Juster (who was a partner and managing director at Warburg Pincus) and Jeremy Katz (a former managing director at GCM Grosvenor). Those firms are key members of a private equity industry with significant legislative interests in Congress.
In recent years, Republicans have pushed bills that would help the industry with bankruptcy policy and with reducing federal regulatory scrutiny of its business practices. They have also blocked proposals to end a tax provision that allows private equity executives to avoid paying standard income taxes on their earnings, and instead pay comparatively lower capital gains taxes on those payouts.
Cohn hired DJ Gribbin to oversee the president's infrastructure policy. Trump has said that policy will be "financed through both public and private capital," a form of financing that has helped private financial firms make big money from public projects. One such firm: Macquarie Capital — where, according to the White House press release, Gribbin worked leading "advisory teams structuring public-private partnership transactions for governmental clients."
Gribbin also previously worked for Koch Industries — making him one of three National Economic Council members with links to organizations tied to conservative financiers Charles and David Koch. The other two are Brian Blase and George David Banks. Blase will oversee health policy after working at the Mercatus Center, which has Charles Koch on its board and which has received funding from the Kochs, according to the left-leaning Center for Media and Democracy. That watchdog organization has reported that another Koch-funded group gave money to the American Council for Capital Formation, where Banks worked before being named to the White House post overseeing energy and environmental policy. The Intercept reported that Banks has also lobbied for energy corporations.
Other appointees have similar ties to the industries looking to shape the policies they will oversee:
To advise Trump on telecommunications policy, Cohn hired Grace Koh, who served as the policy council at Cox Enterprises — the telecommunications giant based in Atlanta.
To advise Trump on retirement policy, Cohn hired Shahira Knight, who was previously a vice president at Fidelity Investments, which manages retirees' savings. The Department of Labor has proposed a rule to force financial companies like Fidelity to prioritize their clients best interests when advising them. Fidelity officials have called that rule "unworkable" and asserted that it has "fundamental flaws." A recent Trump directive could end up killing the rule.
To advise Trump on energy and environmental policy, Cohn hired Michael Catanzaro, a partner at the lobbying firm CGCN Group. Federal records show that in last year alone, Catanzaro lobbied for fossil fuel companies Devon Energy and Noble Energy; pipeline company Encana; and trade associations American Fuel and Petrochemical Manufacturers and America's Natural Gas Alliance.
© Copyright IBTimes 2023. All rights reserved.